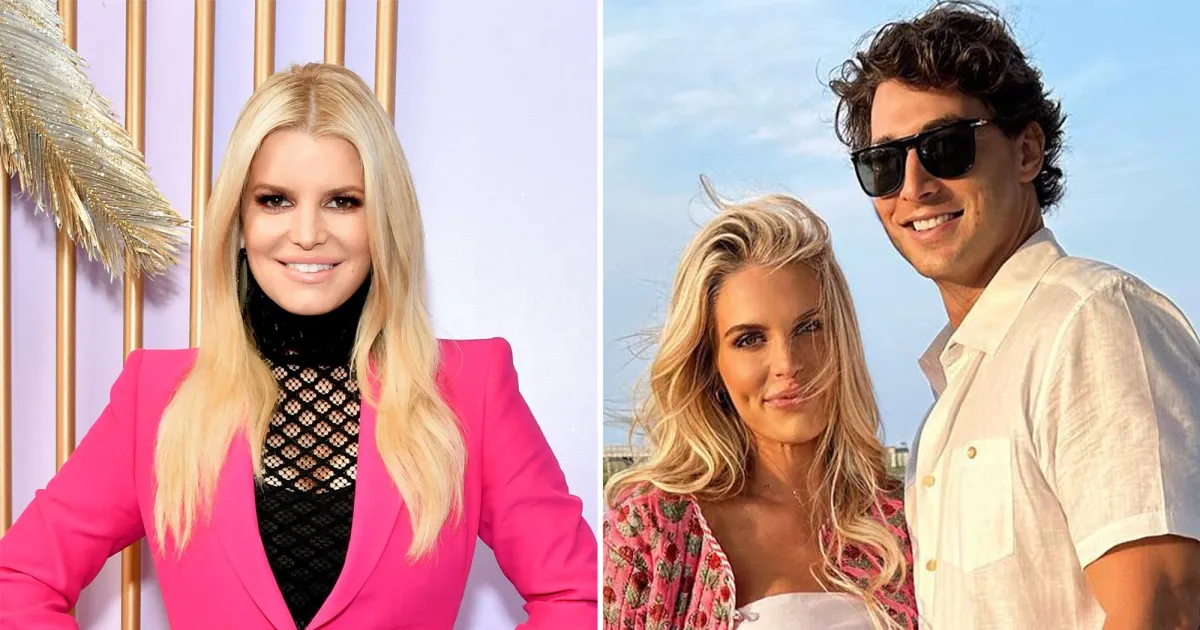 Jessica Simpson couldn't resist chiming in on Madison LeCroy's Halloween homage to one of the most unforgettable moments from the reality show that made Jess a household name – "Newlyweds: Nick & Jessica."
Back in the day, the 43-year-old pop sensation took reality TV by storm alongside her then-hubby, Nick Lachey. This groundbreaking series chronicled the early days of their union, skyrocketing them into a realm of stardom they'd never quite experienced before.
Now, "Newlyweds" gifted us with numerous gems of viral fame, but if you ask us, the crowning glory of all moments was when Jessica found herself pondering the age-old question: "Is this chicken, what I have, or is this fish?" Yes, the classic "chicken of the sea" dilemma.
Madison and her husband, Brett Randle, decided to pay tribute to this culinary conundrum by recreating the scene for Halloween. And boy, oh boy, did Jessica have a response that'd make your taste buds tingle!
The Southern Charm star unveiled her Halloween masterpiece on the 'Gram, prompting Jessica to drop a comment that probably had fans craving a peculiar sandwich combo: "Best with miracle whip, apples, and chopped pickles 😋," she quipped. Madison, in all her aspiring chef glory, promised to give this unique delicacy a whirl.
But the hilarity didn't stop there!
In a twist that could only happen in the wonderful world of social media, Madison revealed that she and Jessica kept the laughter going in the DMs. She exclaimed, "After the comment was made, she actually slid into my DMs the next morning." Can you believe it? An epic bonding session over a sandwich recipe.
Talk about a killer Halloween costume, right? Jessica and Nick tied the knot in 2002 and went their separate ways in 2006. And while we may never get over their legendary reality TV moments, Jessica certainly won't let the "chicken or fish" debate define her legacy. Ah, the trials and tribulations of love and lunch – it's all in a day's work for these celebs!