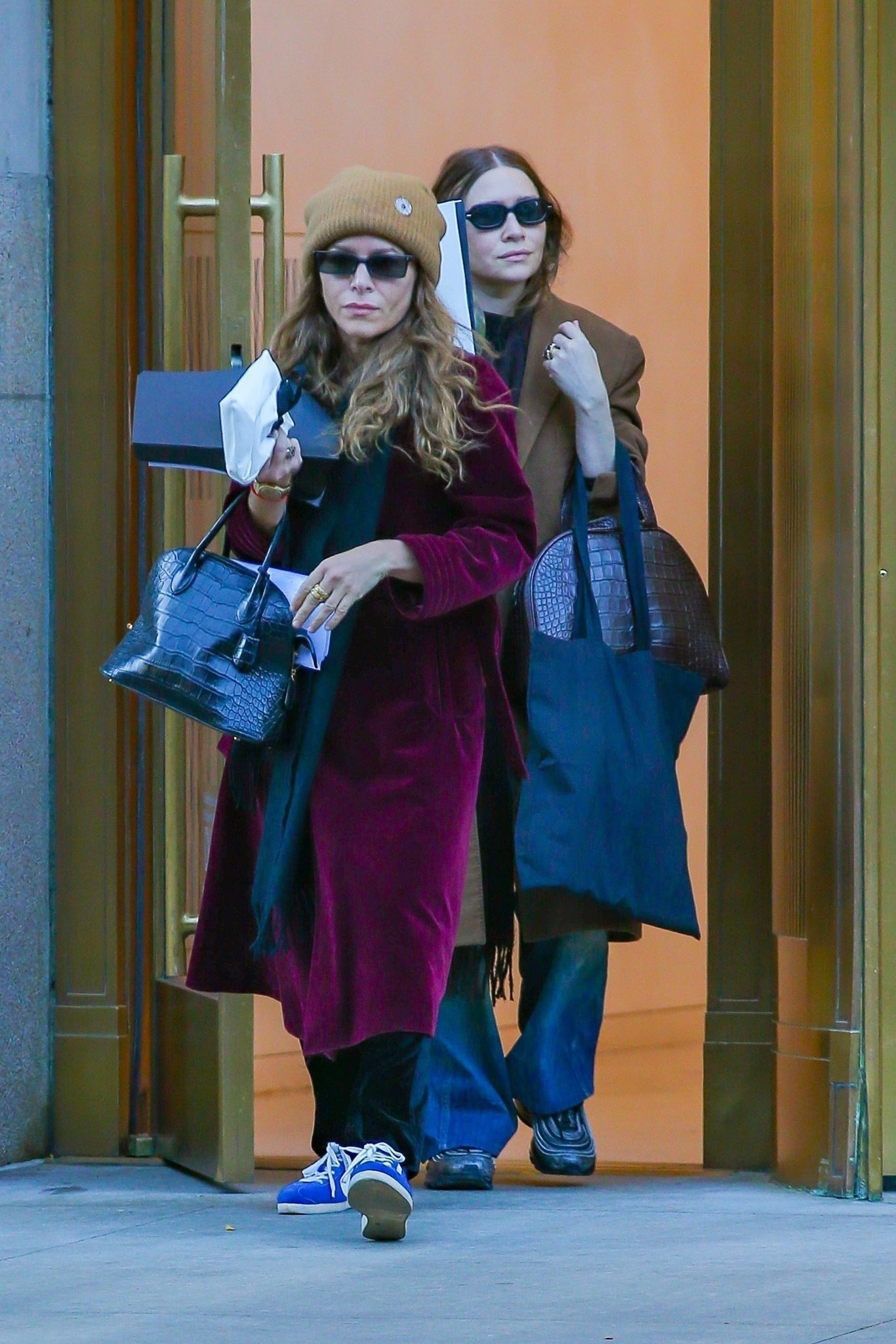 Guess who finally emerged from the secret lair of fabulousness? Mary-Kate and Ashley Olsen, the world's most elusive twins, have been spotted in broad daylight! It's almost as rare as spotting a unicorn in a tutu.
These 37-year-old fashion gurus and former Full House mischief-makers made a surprise appearance as they sauntered out of an office building in the Big Apple on a fine Thursday afternoon (November 2). It's as if they heard there was a shortage of oversized sunglasses and decided to do their civic duty.
Now, let's talk about Ashley, the one who decided to tie the knot with Louis Eisner in December 2022. They've even got a little bundle of joy named Otto in tow. We haven't seen her out and about much since then, probably busy deciding which shade of black to dress Otto in. We're just relieved she didn't name the kid "Charcoal."
In a plot twist worthy of a sitcom, while promoting his new book, none other than Full House heartthrob John Stamos spilled the beans about what the Olsen Twins had to say at Bob Saget's funeral. Because when you think "let's catch up with old friends," a funeral is clearly the most festive occasion, right? Apparently, they whispered their thoughts on the show, reminding us all that "You got it, dude!" can make any situation better, even the solemn ones.