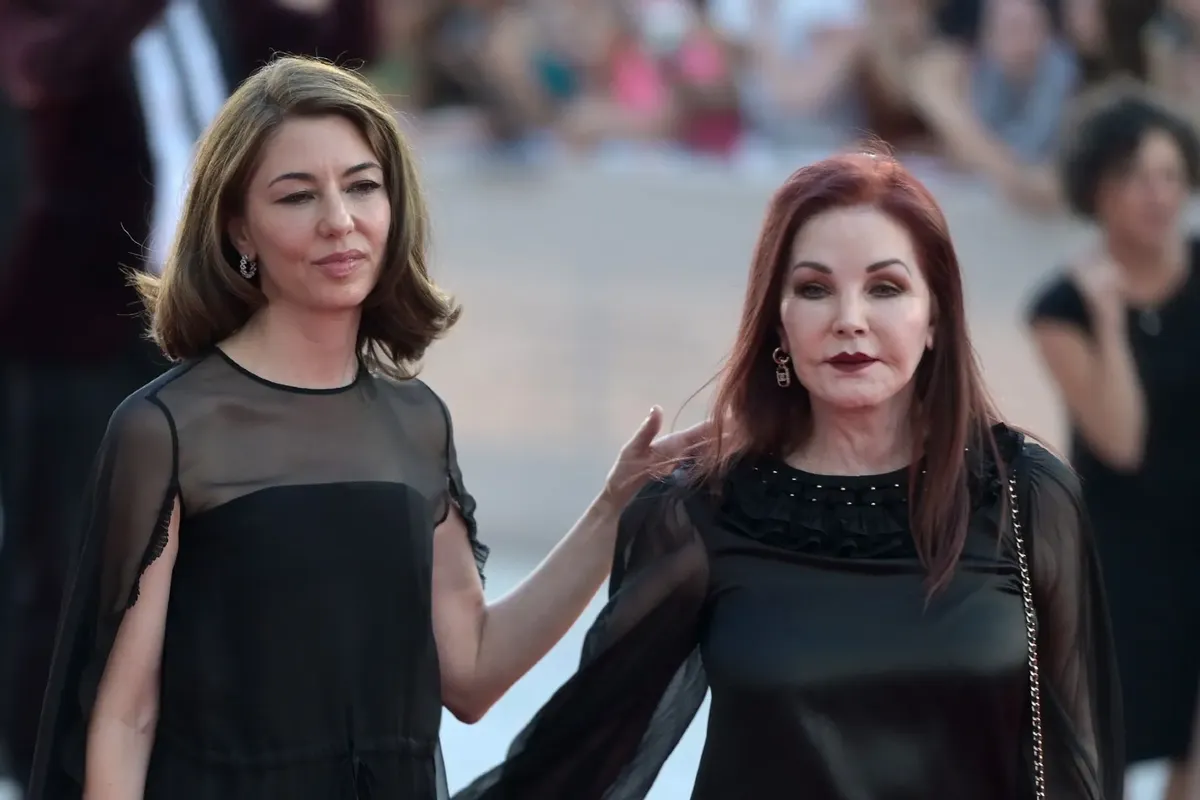 Sofia Coppola's "Priscilla" is about to hit the big screen, and it's causing quite the stir in the Presley family! In a shocking turn of events, a new report has spilled the beans on what the late Lisa Marie Presley thought of the film that dives into her mother Priscilla's tumultuous relationship with the one and only Elvis Presley.
Cailee Spaeny stars as the one and only Priscilla, and Jacob Elordi takes on the role of the so-called King of Rock and Roll. The movie is based on Priscilla's 1985 memoir, "Elvis and Me," and it delves deep into her complicated love story with Elvis, who started courting Priscilla when she was just 14, and he was, well, a more mature 24.
But here comes the plot twist! Before Lisa Marie's untimely passing earlier this year, she apparently couldn't believe her eyes when she saw how her father was portrayed in the film, according to Variety's scoop (published on November 2).
In a series of emails that have now surfaced, Lisa Marie didn't hold back her feelings about Sofia's script. In one of the emails, she let loose with, "My father only comes across as a predator and manipulative. As his daughter, I don't read this and see any of my father in this character. I don't read this and see my mother's perspective of my father. I read this and see your shockingly vengeful and contemptuous perspective, and I don't understand why?"
Ouch! That's a classic case of "Did you even know my dad, bro?" Lisa Marie was like a one-woman crusader for her dad's reputation.
This email exchange apparently went down in September 2022, just a few weeks before they hit the lights and cameras on the set of "Priscilla." In another email, Lisa Marie fretted that her mom might not grasp the subtleties of the situation or fully comprehend how Elvis might be viewed once this cinematic rollercoaster hit the screens. She had a momma bear moment, saying, "I am worried that my mother isn't seeing the nuance here or realizing the way in which Elvis will be perceived when this movie comes out. I feel protective over my mother who has spent her whole life elevating my father's legacy. I am worried she doesn't understand the intentions behind this film or the outcome it will have."
Lisa Marie also had some real concerns about how the film would affect her kids, and she even shared a tale about her daughter, Harper Lockwood. She wrote, "I had to explain that we are going to have to endure another hit in our lives. That there is going to be a movie about her grandfather that is going to try to make him look really, really bad but it's not true. I had to explain that her beloved grandmother is supporting it. These two little girls have been through so much in the past 7 years, enduring my divorce and horrific custody battle and then losing their brother. We've all been drowning."
So, Lisa Marie was not just defending her dad; she was also looking out for the little ones. That's some serious multi-tasking right there!
Lisa Marie couldn't wrap her head around Sofia's "need to attempt to take my father down on the heels of such an incredible film using the excuse that you are trying to tell my mother's story, but from your very dark and jaded reality."
And what does Sofia have to say for herself? When asked for a comment on the matter, her representative relayed her message to Lisa Marie: "I hope that when you see the final film you will feel differently, and understand I'm taking great care in honoring your mother, while also presenting your father with sensitivity and complexity."
It seems like the drama behind the scenes is almost as entertaining as the movie itself. Will "Priscilla" be a hit, or will it leave the Presley clan all shook up? "Priscilla" is hitting theaters on November 3, and it's bound to be a showstopper!