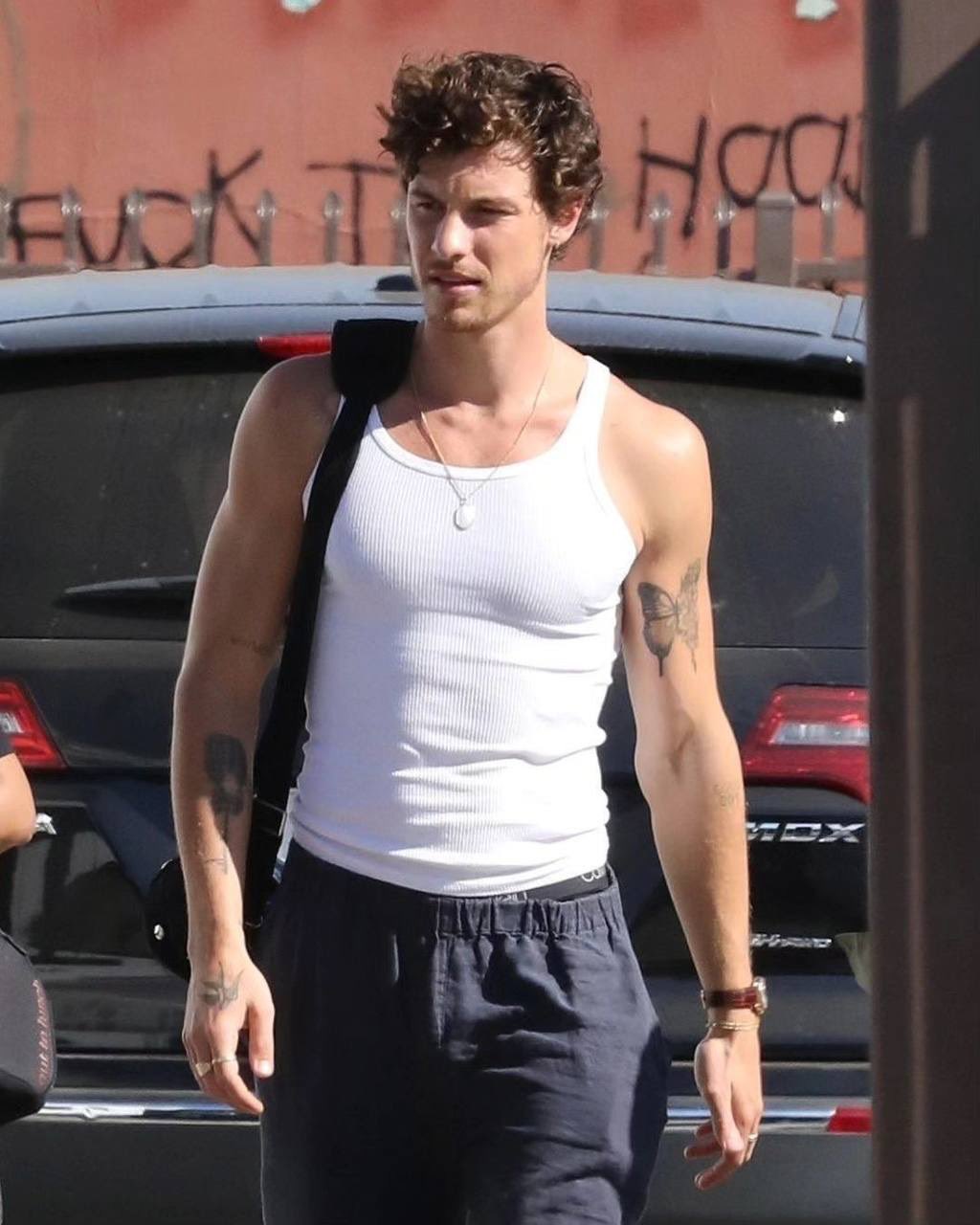 Shawn Mendes just survived a workout expedition, and the poor lad is only 25! Can you believe it? The "If I Can't Have You" crooner was seen hobnobbing with pals as he departed from the World Championship Karate Sports Academy after a rigorous class on a sunny Thursday afternoon (November 2) in the wild, wild west of Los Angeles.
Now, let's talk about Shawn's workout attire. Brace yourselves because this fashion-forward fitness guru unveiled his rippling muscles in a white tank top that's so bright, you'd think it could double as a lighthouse. Paired with dark gray sweatpants, because black sweatpants are just too mainstream, and the pièce de résistance: brown clogs. Yes, you read that right, clogs. Shawn's workout shoes were probably more boujee than my entire wardrobe!
In other news, last weekend, Shawn was seen lurking on the set of a mysterious new project with a fellow musician in the City of Angels. Rumor has it that they were conspiring to drop a musical bombshell on the unsuspecting world. Is it a new album, a duet, or perhaps a reality TV show featuring Shawn and his musician buddy trying to make clogs the next big fashion trend? The possibilities are endless!
And speaking of albums, it's been a whopping three years since Shawn unleashed his last musical masterpiece, "Wonder." Can you imagine what he's been up to all this time? Well, earlier this year, he graced us with a standalone single titled "What the Hell Are We Dying For?" – a question that still haunts us daily as we navigate the treacherous world of modern fashion, thanks to those clogs.