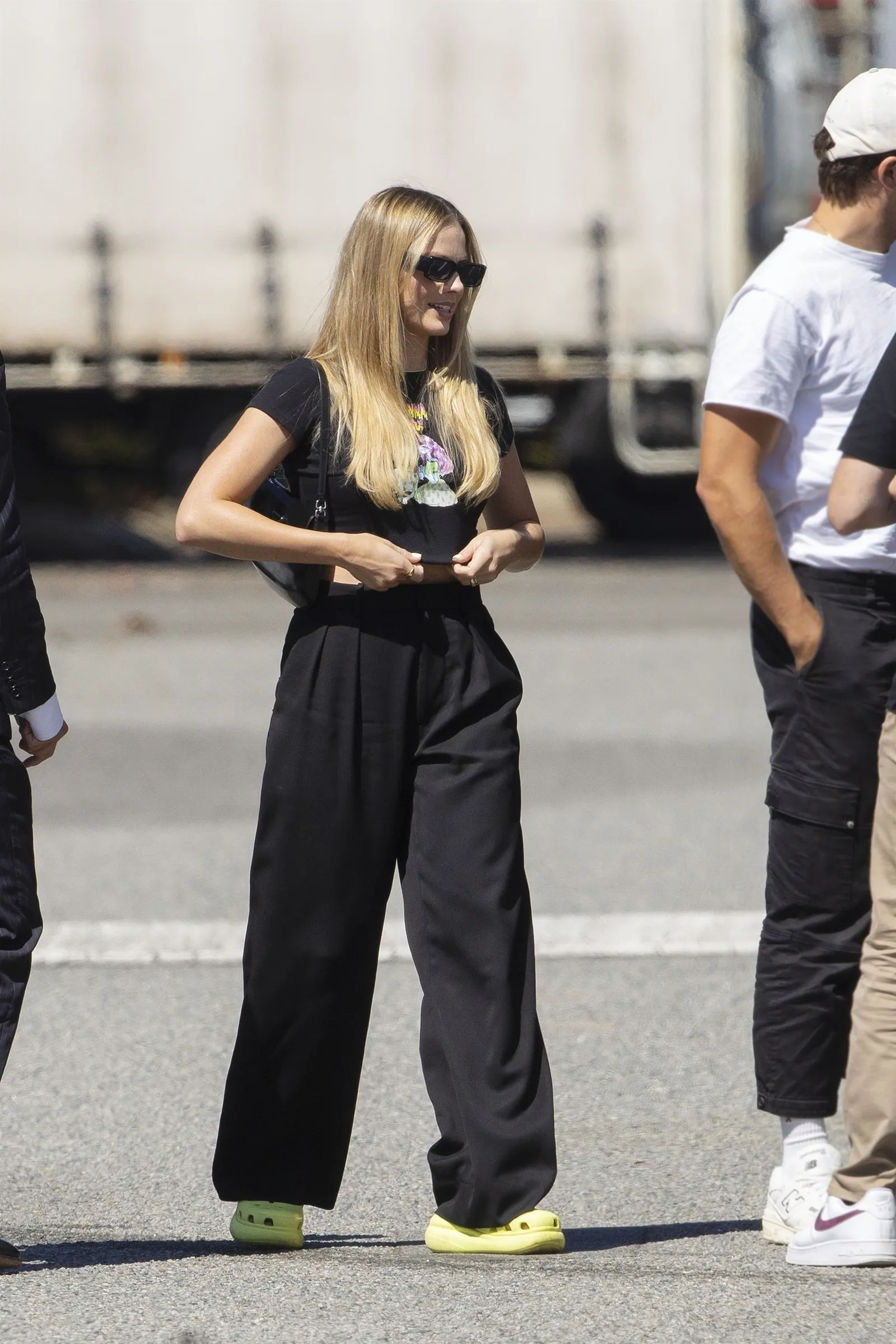 Margot Robbie, the 33-year-old, shoe-savvy superstar, is taking the world of fashion by storm with her latest footwear choice! Forget high heels and fancy boots, Margot stepped out in Perth, Australia, for a meeting with her husband Tom Ackerley, sporting a pair of neon yellow Crocs that would make even the sun squint with envy.
Dressed in an all-black ensemble, Margot decided to throw in a dash of brightness with her dazzling Crocs. Who needs a spotlight when you've got fluorescent footwear that practically screams, "Look at me, I'm fabulous!"?
While earlier in the week, Margot and Tom were caught mid-flight, they seemed to be wearing the "love goggles" and were so in love that even Cupid would have been impressed. It seems like the lovebirds are currently enjoying some quality time down under, and Margot's Crocs are clearly the cherry on top of their romantic escapade.
So, if you're now dying to strut your stuff in a pair of Crocs just like Margot's, you're in luck! Just head on over to Crocs.com right now. After all, who wouldn't want to walk a mile in Margot's brilliantly bright shoes?
And, speaking of shining stars, if you haven't seen Margot's latest movie, "Barbie," yet, you can now rent it on demand. Just don't be surprised if you find yourself daydreaming about Margot and her neon Crocs stealing the show!