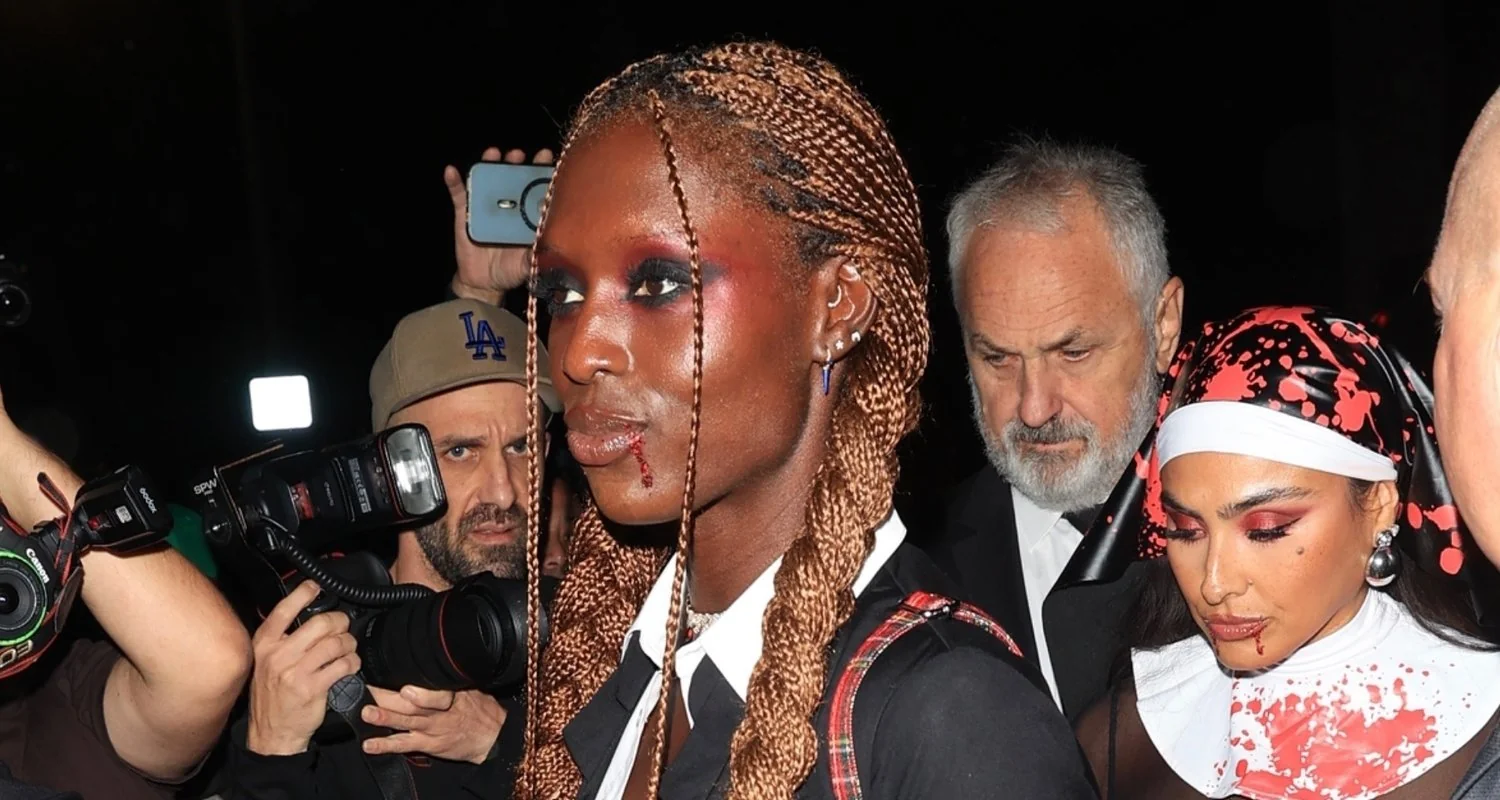 Is Jodie Turner-Smith cooking up some new romance brew??
Amid the whirlwind of her divorce from the one and only Joshua Jackson, our beloved Sex Education star didn't let the ghostly glee slip through her fingers this weekend. She made a dazzling appearance at Rande Gerber's Casamigos Halloween Party in the City of Angels, looking like a dream on a caffeine high!
Our Queen & Slim sensation strutted her stuff in a schoolgirl ensemble that could rival any Hogwarts uniform. Picture a plaid miniskirt, a backpack that probably contained a magician's secrets, a lacy white bra daring to make a statement, a black blazer keeping things semi-serious, matching combat boots with knee-high socks (to fend off those ankle-biters), and honey-brown braids that looked like they were spun by an enchanted hair wizard. Seriously, we thought she might pull out her wand at any moment! Poof, instant chicness!
But the pièce de résistance? The accessory to end all accessories. Jodie had a man on her arm that even Hogwarts couldn't conjure up in their wildest spells!
In the paparazzi's hilarious capture, our 37-year-old enchantress paraded alongside a possible new sidekick, who was rocking an all-black ensemble that screamed, "I'm the dark and mysterious type," complete with more gold chains than a pirate's treasure chest. They even brought a buddy who took Halloween to a holy level, dressing as a blood-soaked nun who's clearly been watching too much vampire drama. She's got the habit down!
This is the debut appearance of Jodie's "plus one" since she hit the escape button on her marriage with Joshua Jackson. But hold your broomsticks, because Joshua has been making friends with the fantastic Lupita Nyong'o. It's a magical mystery love triangle, folks!
Is this the new love potion brewing in the cauldron of Jodie's heart, or just a dash of friendship spell? Cast your votes in the comments down below, and may the funniest answer win!