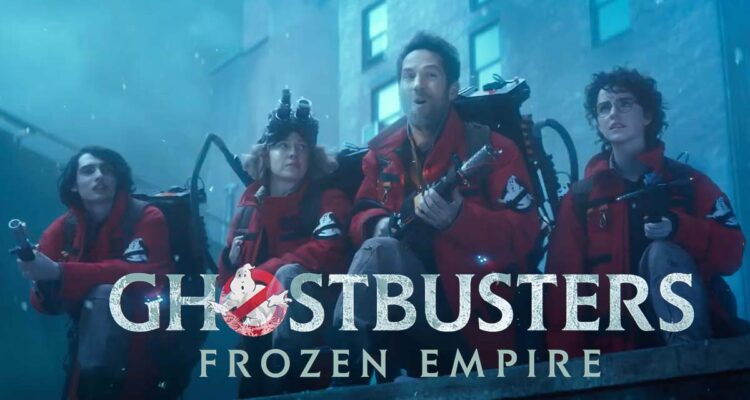 In the not-so-chilly world of Hollywood, the Ghostbusters are gearing up for their next epic adventure, and it's going to be cooler than a polar bear's toenails! Get ready to shake in your snow boots because Finn Wolfhard, the man of the hour from Ghostbusters: Afterlife, is coming back to bust ghosts in 2024's Ghostbusters: Frozen Empire. And guess who's joining him? The amazing Mckenna Grace, because you can't have a ghost hunt without a sidekick, right?
But that's not all! Paul Rudd and Carrie Coon are dusting off their proton packs from the 2021 Ghostbusters: Afterlife and making a triumphant return. Joining this ghost-busting gang are some heavyweights, including Kumail Nanjiani, Patton Oswalt, Celeste O'Connor, and Logan Kim. It's like a comedy dream team with a splash of ectoplasm!
So, what's the scoop on this frosty flick? In Ghostbusters: Frozen Empire, the Spengler family is back, and they're hitting up the same old haunt – the iconic New York City firehouse. But here's the twist: the original Ghostbusters have upped their game with a top-secret research lab for next-level ghost-busting. You know, for those stubborn, extra-spectral entities.
But hold onto your marshmallow roasting sticks, because things take a chilly turn. An ancient artifact decides it's time to turn the Big Apple into a giant ice cube, and an evil force is unleashed upon the world. Now, it's up to our trusty Ghostbusters, new and old, to team up and save the day. Who you gonna call when you need to prevent a second Ice Age? Ghostbusters, of course!
And wait for it…drum roll, please… We're rolling out the red carpet for a blast from the past! Bill Murray, Dan Aykroyd, Ernie Hudson, and Annie Potts are back from the 1980s franchise. These legends are putting the "ghost" in "nostalgia," and it's going to be a paranormal party for the ages!
Mark your calendars, put on your comically oversized spectacles, and get ready to shiver in your seats because Ghostbusters: Frozen Empire is hitting theaters on March 29, 2024. It's going to be a frosty, funny, and fantastically ghostly good time!