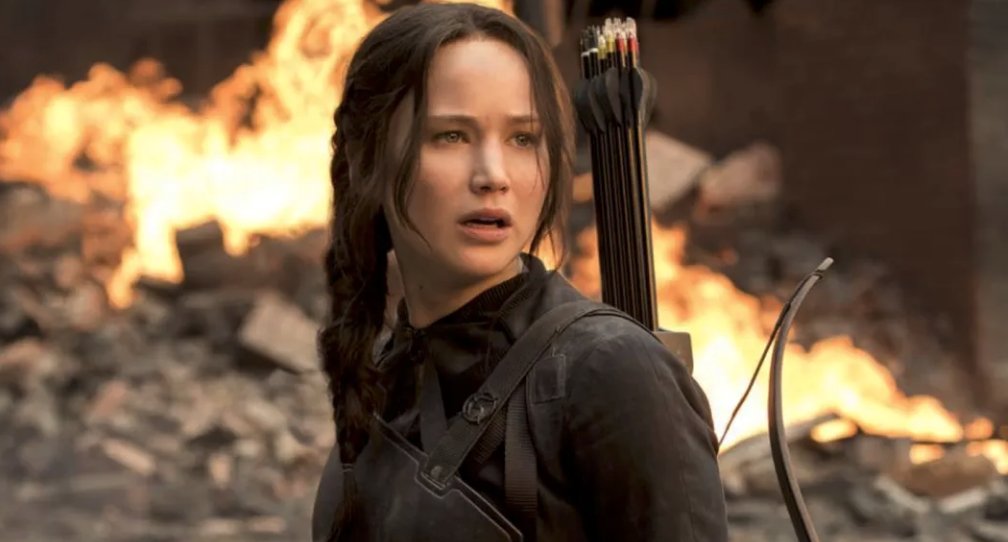 Here comes the scoop on Jennifer Lawrence's potential encore as the Girl on Fire!
Our beloved 33-year-old No Hard Feelings sensation shot to stardom when she took on the iconic role of Katniss Everdeen in the Hunger Games series. Fans worldwide have been fervently crossing their fingers for a triumphant return, and earlier this year, J-Law sparked a glimmer of hope with a tantalizing tease.
But hold onto your mockingjays, because the franchise's top brass just doused those fiery dreams with a bucket of icy cold reality. During a recent chat with Yahoo Entertainment, producer Nina Jacobson pulled the curtain back on why we might not see Katniss back in action. The reason? They've hit a literary roadblock – or more accurately, Suzanne Collins, the author, has run out of ink in her storytelling quill.
Nina put it simply: "If Suzanne has something to say, then she'll write a book about it." In other words, the story train has reached its final destination for now. "Honestly, as much as I love Katniss, I think her story is complete." Ouch! Straight from the horse's mouth.
But Nina wasn't done there! She added, "And I think that Suzanne feels that her story is complete." Well, that's a double whammy of finality right there. But hey, all hope isn't lost, folks. If Suzanne suddenly gets a burst of inspiration and pens another Katniss adventure, they'd be over the moon. "But really any chance to be back in this world, and lead with Francis and Suzanne, I would take regardless of who it was about." Fingers crossed for the Capitol Games, Chopped Edition!
And what about the man behind the camera, director Francis Lawrence? Well, he's pretty much saying, "I'm in, but only if Suzanne delivers the goods." He explained, "I think that if for whatever reason she had some thematic idea that made sense to tell another Katniss story, I'd be in, and then I'm sure Jen would be in." So, it all boils down to whether Suzanne Collins can cook up another literary feast that's worth a trip back to Panem.
For now, Katniss fans, it seems we'll have to content ourselves with rewatching the movies and staging our own DIY tribute games in the backyard. But hey, you never know when inspiration might strike, and Katniss could come roaring back to life. Until then, may the odds be ever in your favor as you navigate the treacherous waters of Hollywood sequel possibilities!