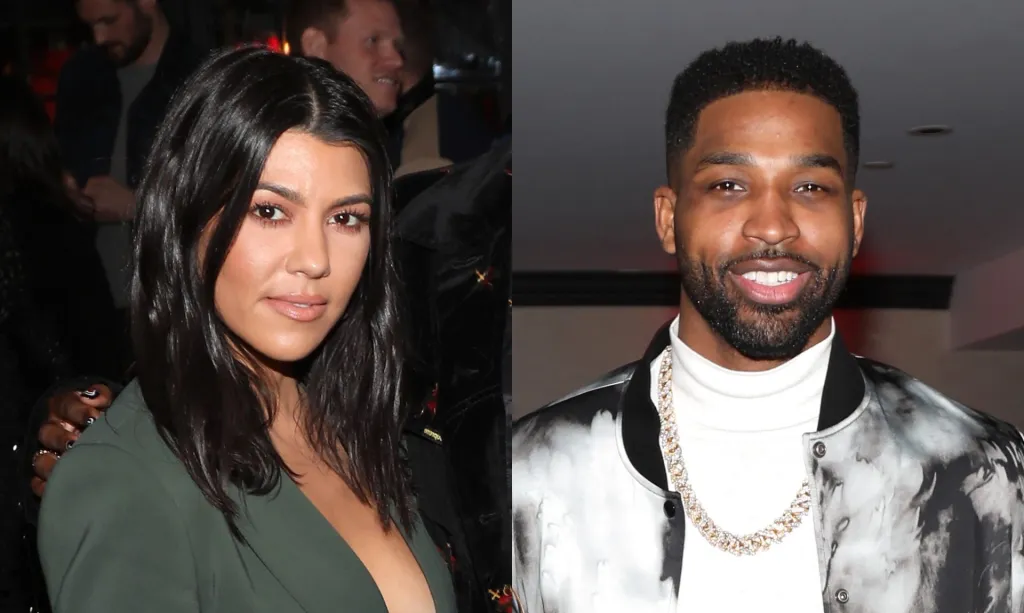 It seems not everyone is on board with the Tristan Thompson fan club. That's right, Tristan might not be Khloe Kardashian's arm candy anymore, but he's still very much in the picture, and some family members are gunning for a reunion.
But hold on to your contour kits, because Kourtney Kardashian and her mini-me, Penelope, are here to rain on the Tristan parade. In a recent episode of "The Kardashians" (because what else would it be called?), the family has taken a little Palm Springs vacation. As Kourtney, a sprightly 44-year-old, eagerly awaits Khloe, who's a sprightly 39, and Tristan's visit, she drops a truth bomb.
According to Kourtney, both she and her 11-year-old daughter are what the kids these days call "triggered" by Tristan. Penelope, the pre-teen with a sassy attitude, wasn't exactly rolling out the welcome wagon for Tristan.
Kourtney, being the supportive mom she is, explained to producers that she believes Penelope got her "trigger" genes from her. She even recounted a traumatic first-day-of-school experience where Tristan sent her reeling. "I know why," Kourtney mused, "but we usually just brush it off and pretend everything's hunky-dory. Then, out of nowhere, I was just so triggered, and I was like, 'I just can't even with this anymore.'"
In a confessional moment, Kourtney delved deeper into her Tristan-induced turmoil. She pointed out that Tristan has made some "questionable life choices" when it comes to her sister Khloe, and there are times when she can't be around him without wanting to pull her hair out. But then there are moments when she decides to let bygones be bygones, probably because they're all about that family harmony. Plus, he's the father of her niece and nephew, so, you know, family ties and all that jazz.
But what's even more interesting is that Kourtney seems to have whispered Penelope's sentiments about Tristan into Khloe's perfectly contoured ear. Khloe, ever the diplomat, states her pride in her newfound co-parenting relationship with Tristan. However, she makes it clear that her love life and her family's feelings are like those trendy skinny jeans – they don't quite fit together.
Khloe fully supports Penelope's Tristan-triggered feelings and applauds her for having the courage to stand her ground. In her own words, "If Penelope has feelings about Tristan, rightfully so. And good for you, girl."
She continues with an inspiring speech: "I want Penelope to have these feelings, and I won't talk her out of them because I refuse to validate or justify this behavior. I want her to know that her feelings are spot on. We should never accept someone treating us like this."
In the Kardashian-Jenner universe, even the young ones are unapologetically dishing out some tough love and setting the bar high for what they'll tolerate in their glam-tastic lives.