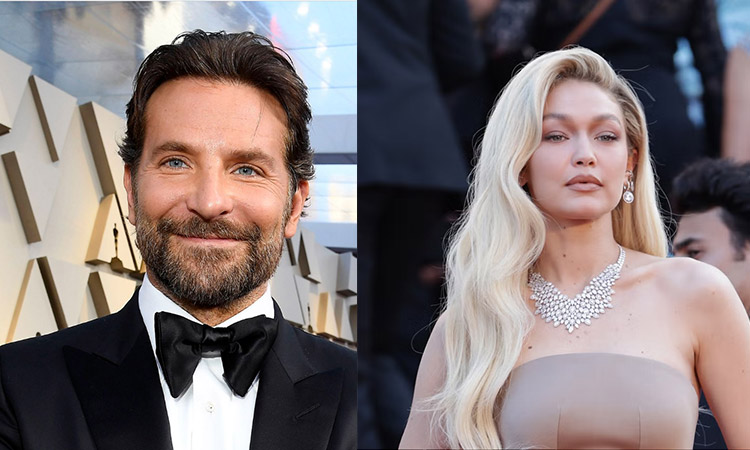 Gigi Hadid and Bradley Cooper, the hottest new dynamic duo in town, just decided to grace the world with their presence on a legendary date night. Who would have thought that a 20-year age gap could result in such a thrilling rendezvous?
Our 28-year-old model extraordinaire and the distinguished 48-year-old Maestro actor/director took the stage on Wednesday night (November 1) in the city that never sleeps, New York City. Rumor has it they were trying to be as discreet as a ninja at a library.
Their mission: infiltrate the Lucille Lortel Theater incognito to indulge in the sensational performance of "Danny and the Deep Blue Sea," starring none other than the fabulous Aubrey Plaza and the ever-charming Chris Abbott. I mean, what's the point of being a celebrity if you can't enjoy some top-notch theater without paparazzi flashbulbs going off like fireworks on the Fourth of July?
As for their undercover outfits, Gigi rocked a dazzling ensemble featuring a yellow, orange, and black knit coat, perfectly complemented by a black baseball hat. Meanwhile, Bradley decided to channel his inner secret agent with a sleek black peacoat. You know, just in case they needed to make a hasty exit through the theater's secret trapdoor.
After the curtains closed and the applause subsided, the two lovebirds gracefully sauntered out of the theater hand in hand. It's like something out of a romantic comedy, but with a twist of Hollywood glamour, of course. These lovebirds have been spotted together a few times since early October, and we can't help but wonder if they're rehearsing for their upcoming blockbuster rom-com.
Who would have thought that Gigi and Bradley would be the dynamic duo we never knew we needed?