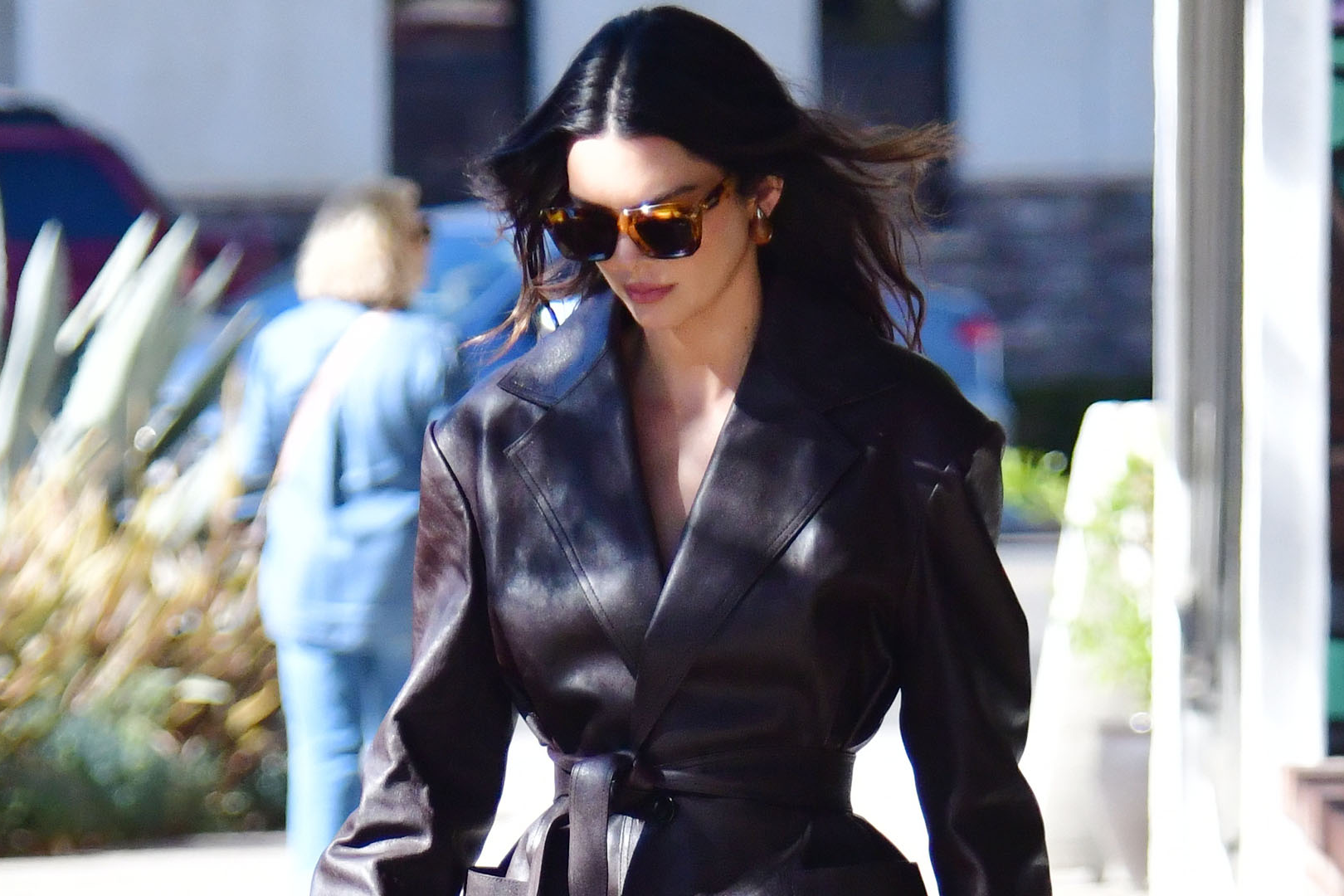 Kendall Jenner's coffee quest was a catwalk extravaganza that could put Fashion Week to shame!
The 27-year-old supermodel made a dazzling entrance at Alfred's for her caffeine fix on a Wednesday afternoon that will go down in history (well, in our hearts, at least), in sunny Studio City, California.
Picture this: Kendall rocked the streets like a true coffee catwalk diva. She donned a black, leather trenchcoat that screamed "I woke up like this," along with a matching skirt that left us wondering if the coffee was hot or if she was hotter. And let's not forget her black loafers that said, "I'm too fabulous for flip-flops," all while carrying a lime-green handbag that was so bright it doubled as a fashion statement and a traffic signal.
Kendall's social life is the stuff of legend. Just the other day, she threw a Halloween bash that could rival a Hollywood blockbuster, with A-list guests like Billie Eilish, Leonardo DiCaprio, and Robert Pattinson. We're pretty sure their costumes were so extravagant that even the ghosts in attendance were taking notes.
And remember when Kendall dashed to the Big Apple to support Bad Bunny as he made his dazzling hosting debut on Saturday Night Live? Clearly, Kendall's schedule is so packed, it's making the Energizer Bunny jealous.
In a recent Vogue interview, Kendall spilled the beans on what her "Roman Empire" is. Trust us, it's not a history lesson; it's her secret to world domination. And she even revealed why she used to despise her famous family showing up at the fashion shows she strutted in. Maybe they were just jealous they couldn't pull off that leather trenchcoat as effortlessly as she does!