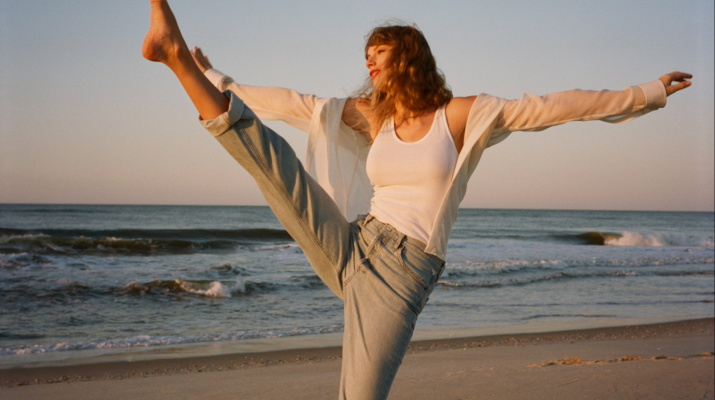 Taylor Swift is rewriting the record books, and she's doing it in style!
The 33-year-old pop sensation, also known as the "Blank Space" maestro, has just dropped her latest album, 1989 (Taylor's Version), and it's causing more ripples than a cannonball in a kiddie pool. In a plot twist that could rival a telenovela, it's now officially the top-selling album of 2023, leaving her previous album, Midnights, in the dust. I mean, who needs sleep when you're busy breaking records, right?
In the time it takes most people to decide on a pizza topping, Taylor's re-released album moved more than a million copies in the good ol' USA. Yes, you read that right, ONE MILLION in under five days! It's almost like she put Midnights to bed with a lullaby, tucked it in, and said, "Goodnight, sweet record," while 1989 (Taylor's Version) soared to stardom.
Taylor isn't just taking home the top prize; she's pulling a "Taylor-ception" with not one, not two, but three albums in the top three spots. Right behind her unstoppable 1989 (Taylor's Version) is Speak Now (Taylor's Version) at number three with a cool 742,000 copies sold. It's like a Taylor Swift takeover, and we're here for it.
And in case you thought she was done, think again! Taylor Swift didn't just break records; she shattered them into a gazillion pieces. Her Spotify milestones are so impressive that even the Loch Ness Monster is taking notes. I mean, who knew that an album could not only dominate the charts but also make streaming platforms question their own existence?
Taylor Swift is not just in a class of her own; she's created a new class, rewritten the rulebook, and probably has a secret underground lair where she plans her chart-topping world domination. We can't wait to see what hilariously record-breaking adventures she has in store for us next!