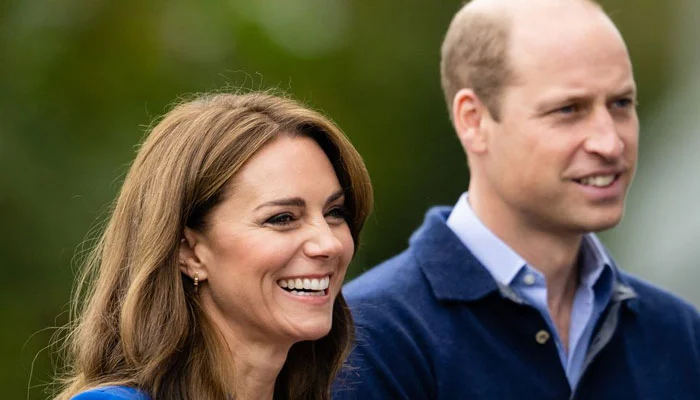 The ever-so-snooty Nicky Haslam is back with his annual dose of royal roasting. This British interior designer, who hobnobs with royalty like it's his day job (well, maybe it is), has unleashed his hilariously judgmental "Common List" upon the unsuspecting world. Brace yourselves, because even Prince William and Kate are in the firing line!
Now, Nicky, born to one of Queen Victoria's goddaughters, has waltzed through the palace halls with the likes of Princess Diana and belted out tunes in front of Queen Elizabeth. But guess what? The heir to the throne and his missus didn't make the cut for Nicky's A-list of sophistication. Nope, they've earned a top spot on the "Common List."
According to the master of interior snark, Wills and Kate commit the cardinal sin of dressing like mannequins in a department store window. Seriously can't little Princess Charlotte break free from the endless sea of blue outfits? Nicky thinks they're missing the memo on royal fashion, comparing them to relics from the window of Peter Jones.
But wait, there's more! Apparently, playing football and games is a major no-no for our royal duo. Nicky's got his monocle raised at their lack of sophistication—no literary lunches, no extraordinary books, no theater outings. They're just not cutting it in the refined department, darling.
And as if that's not enough, Nicky's got a bone to pick with those pesky fly-pasts. Those royal planes buzzing overhead are, according to Nicky, as common as a cup of builder's tea. He suggests that after the 100th fly-past, even the royals must be yearning for a quiet pint indoors. Can't blame them, really.
But hold onto your fascinators, because Wimbledon is also under the Haslam hammer. He's not mincing words, calling the entire affair common and devoid of glamour. Sorry, Kate, your A-list atmosphere might need a bit of a touch-up, or maybe Nicky just didn't get the memo about the A-list invasion.
As for the criticism of Rage and Wiglet (aka William and Kate), Nicky might be onto something. Kate's middle-class charm seems to have lost its sparkle after twelve years of royal life. The expectation was for them to bring sophistication and pizzazz to the Wales titles, but according to Nicky, they're still stuck in the same old, unimaginative, childish rut. Ouch!
So there you have it: the royal rundown by Nicky Haslam, where even the future king and queen can't escape the discerning eye of this snarky design maestro. Cheers to another year of royal roasting!