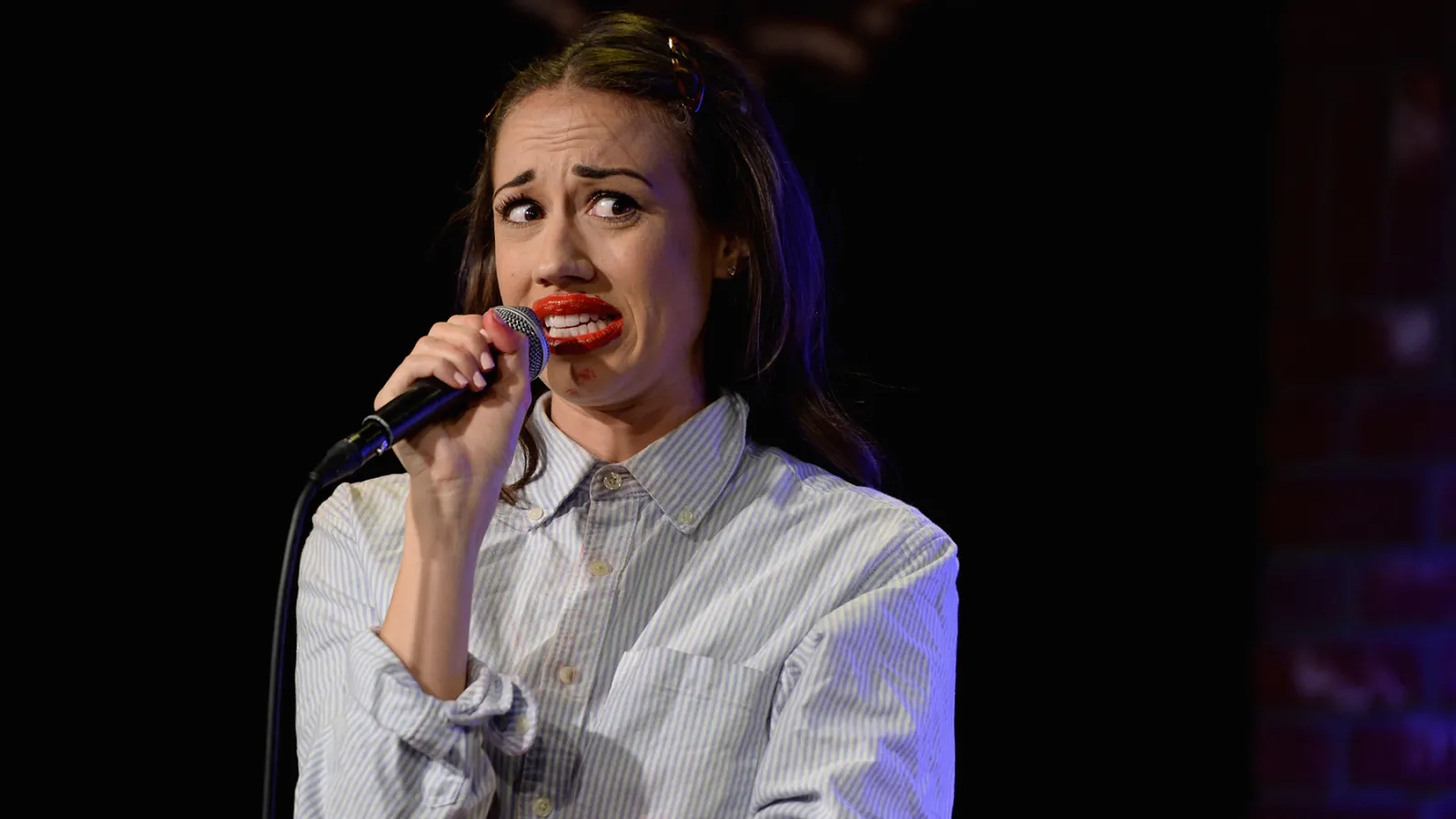 Guess who's back, back again? Colleen Ballinger, the queen of quirkiness and alter ego extraordinaire Miranda Sings, is making a grand return to the YouTube stage! Hold onto your hats, because this 36-year-old content creator is back in action after a brief hiatus following accusations of more drama than a soap opera.
So, what's the scoop? Well, back in June, Colleen found herself in the middle of a scandal soufflé, with allegations ranging from maintaining "exploitative relationships" to questionable grooming of her young fans. And how did she respond? Oh, just by dropping a 10-minute musical masterpiece addressing the accusations. Move over, Shakespeare – there's a new bard in town.
Reports surfaced accusing her of racism on the set of her Netflix show, 'Haters Back Off.' And if that wasn't enough, an old video resurfaced, leaving people scratching their heads and asking, "Is she or isn't she wearing blackface?" The drama llama was having a field day, and Colleen's tour dates felt the cancellation hammer.
Fast forward to the present – November 18, to be exact – and Colleen is back on the YouTube scene, armed with a new vlog and a side of redemption. In a 13-minute rollercoaster of confessions and revelations, she spilled the tea on everything, from her cringe-worthy song response to her questionable past antics.
"Sorry I've been gone for so long. I've really missed this. I've missed talking to everyone every single day," Colleen confessed at the start of her vlog. Cue the dramatic music – we're in for a wild ride.
In a candid moment, she owned up to her mistakes, admitting, "I was just mad, and I should have handled that situation with maturity and empathy. But instead, I just let my ego take over, and I'm really disappointed in myself." Move over, self-help books – we've got Colleen dropping truth bombs.
But the apologies didn't stop there. Colleen took a stroll down memory lane, acknowledging her "immature and inappropriate" comedy moments over the past 15 years. She even confessed to not putting enough thought into fan interactions, leaving some casualties in her comedic wake. Who knew therapy was the VIP lounge she needed to visit?
And why the long absence, you ask? Well, according to Colleen, it was a double whammy. She needed time to "listen and learn" and, of course, to get the necessary help to be okay. Rumor has it the majority of those months were spent in therapy – forget Hollywood, therapy is the new hotspot.
But she's not just here to spill the tea; she's here to serve a plate of self-awareness. "I don't have control over the things people say about me. I only have control over my actions moving forward," she declared. And what's her grand plan? To create a "positive, kind, inclusive, safe space online." Move over, social media drama – Colleen's on a mission.
And the cherry on top? Colleen doesn't expect a red carpet welcome. "I do not expect anyone to welcome me back with open arms. I don't expect to change anyone's mind with this video," she humbly stated. But hey, she just wanted to show that people can "grow and learn and be better after making mistakes many, many years ago." It's the comeback story we never knew we needed.
So, buckle up, internet dwellers, because Colleen Ballinger is back, warts and all. She's not perfect, but she's on a journey to be better. And if you want to join her, she'd love to have you – chicken updates and all. The vlog may have been met with surprise, but one thing's for sure – Colleen's comeback is a rollercoaster you won't want to miss!