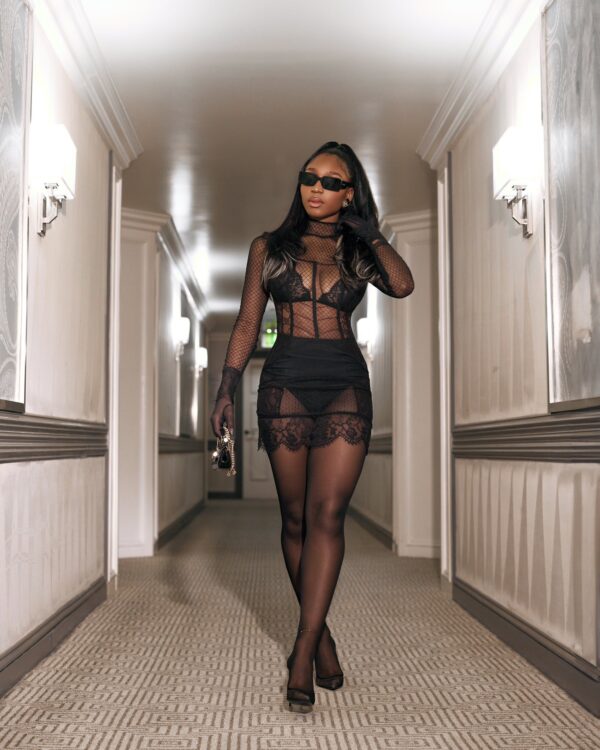 Get ready to feast your peepers on the fabulous Normani!
The "Wild Side" maestro is here to dazzle in brand spanking new pictures that have just hit the scene.
Dressed head to toe in sleek black, this 27-year-old sensation's sizzling snapshots are hotter than a jalapeño in a heatwave. And guess what? She's just signed a management deal that's so major, it's got the music industry buzzing! Now, she's got a team guiding her that's so on point, they manage the likes of Doja Cat, Mark Ronson, and Coco Jones. It's like she's got a squad of musical wizards making sure she's got all the right notes covered.
So, what's next, you ask? Well, we're all holding our breath, hoping that the coming weeks and months will gift us the musical masterpiece we've been waiting for. It's like waiting for a pizza delivery on a Friday night – you know it's gonna be good, and you can hardly wait.
But until that sweet moment arrives, we say, let's have a gander at more Normani goodness below… Who knows, it might just be the appetizer we need before the main course of her musical magic drops! 😄🎶✨