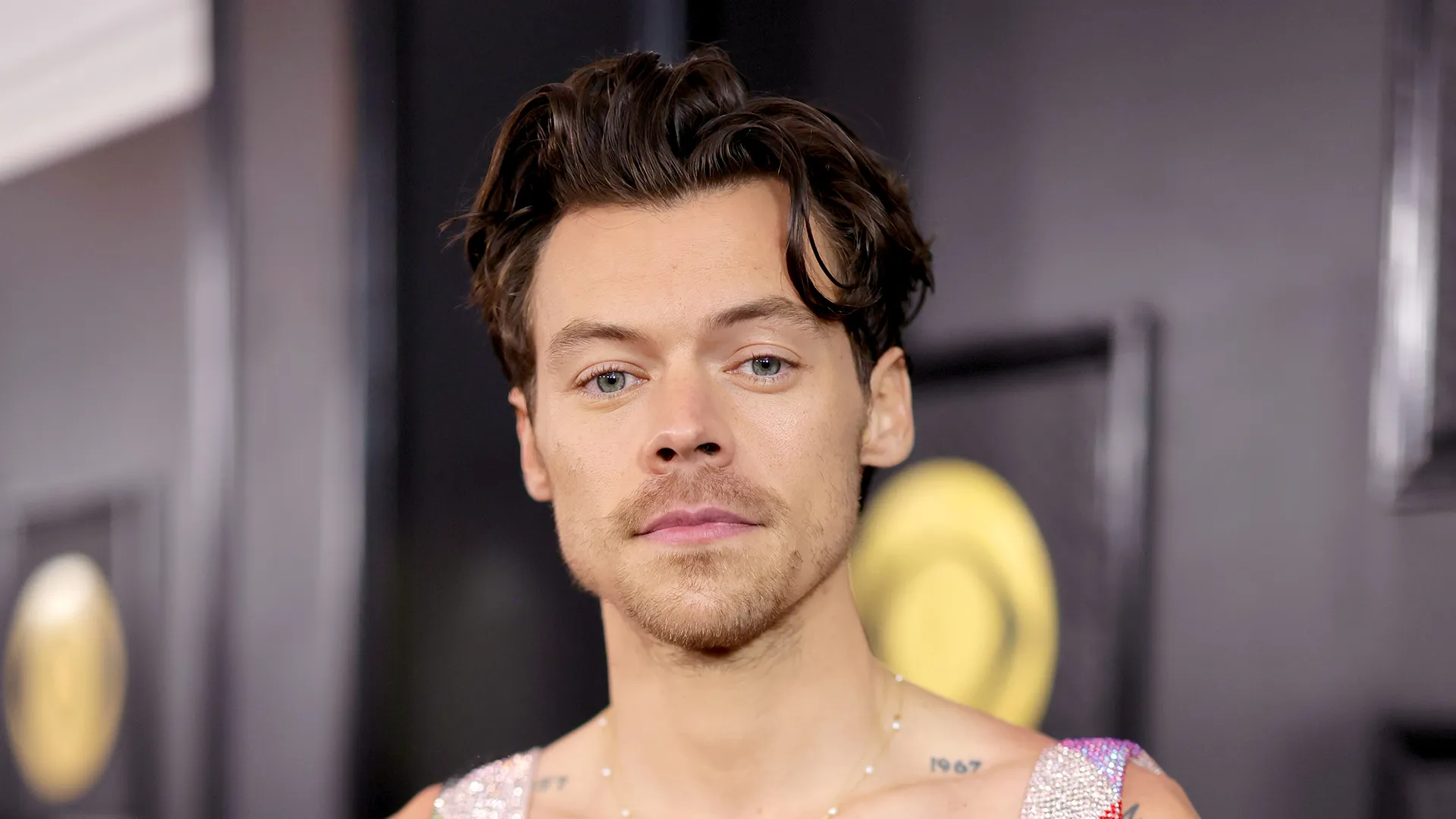 Harry Styles just pulled a "cue the drumroll, please" moment with his hair! The 29-year-old heartthrob, who once graced the stages as a One Direction sensation and is now conquering the solo scene, has given his locks a vacation. Yup, you heard it right – he's officially joined the buzz cut brigade, and the internet is losing its collective mind!
After weeks of wild speculation on whether Harry was embracing the bald and beautiful life, the man himself decided to put all the rumors to rest. How, you ask? Well, he strutted his stuff in a photo shoot that Vogue had the pleasure of splashing all over their Instagram. Move over, runway models – there's a new sheriff in town, and he goes by the name of @harrystyles.
Vogue, in its infinite wisdom, made the grand revelation that Harry Styles is not just a musical maestro; he's also dipping his perfectly pedicured toes into the fragrance universe. Yes, you heard it here first – he's officially becoming the scent sensation we never knew we needed.
The fragrance, brought to you by none other than Styles's brainchild, @pleasing, is set to launch its debut collection. And let me tell you, this ain't your grandma's lavender-scented powder. No, sir! These fragrances, aptly named Bright, Hot; Closeness; and Rivulets, are as sophisticated as Harry's taste in fashion. Picture Jérôme Epinette, the mastermind nose behind olfactive wonders like Byredo's Sundazed, putting together these aromatic masterpieces.
But hold your horses, watermelon sugar lovers! Don't expect a whiff of that nostalgic summer fruit here. These scents are more elusive, more complex – like they were plucked straight from Harry Styles's wildest music videos. So, if you want to smell as captivating as the man himself, mark your calendars because tomorrow, @pleasing is dropping the olfactory bomb we never knew we desperately needed. You might not be able to look like Harry, but at least you can smell like him!