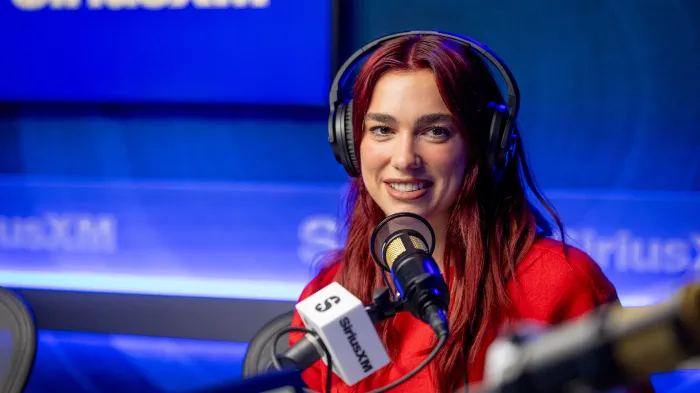 Dua Lipa just spilled the beans on her genius plan to hit the reset button on her Instagram. The 28-year-old Future Nostalgia sensation spilled the tea during an interview on SiriusXM's Andy Cohen Live while casually promoting her new single, "Houdini."
So, why did she decide to go all Marie Kondo on her Insta feed? According to the pop queen herself, it's all about that fresh start vibe. In her own words, "Yeah, it feels really good. I just think I like it because it's just a new start, a fresh start, and, you know, they're not deleted. They're archived. Not that I'm planning on posting them back up again, but I feel like, you know, all those pictures I have, they're all on my phone. They're on my computer. Those are things that my, you know, memories. They're also all over the internet, so it doesn't really matter, you know?"
We're loving the nonchalant attitude, Dua! It's like she's Marie Kondo with a side of "I don't care because my pics are everywhere anyway." Can we get an amen for that level of cool?
And let's not forget the masterpiece in the making—her latest track, "Dance the Night," created for none other than Barbie herself. Dua spills the deets on the creative process, and it's like writing a movie score, but with a pop diva twist.
"It was everything, to be honest. I'd never had an experience like that before of writing to film in the way that I guess a score is kind of made," she gushed. Picture this: Dua, the musical maestro, crafting a tune to accompany Barbie's epic dance routine. But here's the kicker—the routine was already set, and Dua had to whip up a song that fit like a glove. Barbie's best day ever with a sprinkle of existential crisis? Now, that's a creative challenge.
In Dua's words, "This is like the moment where it's Barbie's best day ever, but she's slowly starting to have these thoughts of death, and it's like, how do I kind of encapsulate this fun moment with underlying feelings of, you know, when everything's not really going my way, how am I gonna be able to just carry on, you know, kind of thing?"
Bravo, Dua! We didn't know Barbie had such deep thoughts. It's like a pop culture revelation, and we're here for it. So, here's to Dua Lipa, the Instagram maestro and Barbie's personal philosopher. Keep slaying, queen!