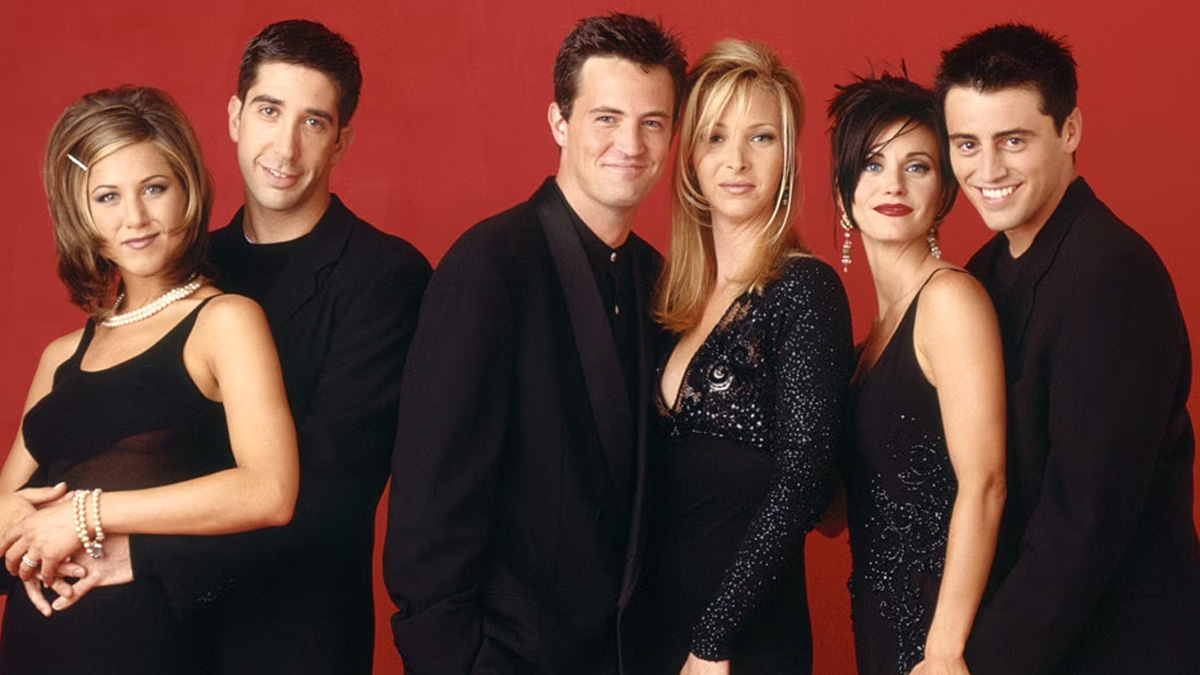 Breaking News: The Friends Cast Gearing Up for a Hilarious Tribute to Matthew Perry
Hold on to your Central Perk mugs! Word on the Hollywood streets is that the iconic Friends cast—Matt Le Blanc, Jennifer Aniston, David Schwimmer, Lisa Kudrow, and Courteney Cox—are cooking up a side-splitting tribute for their late co-star, Matthew Perry.
What's the scoop? Well, these fab five are set to spill the beans on some seriously intimate memories at the Emmy Awards in January 2024. Move over, red carpet drama! This is the Friends reunion we didn't know we needed.
Why, you ask? Because our beloved Chandler Bing (aka Matthew Perry) deserves to be in the spotlight one more time. And what better way to honor him than with a tribute that'll have us laughing, crying, and wishing we could've been a fly on the wall of Monica's apartment.
For those of you living under a Central Perk-shaped rock, Matthew Perry was the maestro behind Chandler's quick-witted one-liners. We're talking about a man who turned sarcasm into an art form.
The gang is vying for a spot in the prestigious "In Memorium" segment at the Emmy Awards. Because let's face it, when you've given the world a decade of sarcastic quips and unforgettable moments, a little extra recognition is only fair.
Since the heartbreaking news of Perry's passing (RIP, Chandler), Friends celebrities have been pouring their hearts out on Instagram. Matt Le Blanc reminisced about the good times, Jennifer Aniston shared a screenshot of a heartfelt message from the man himself (texts to be cherished forever, of course), and David Schwimmer thanked Perry for a glorious decade of laughter and creativity.
Lisa Kudrow, our favorite eccentric Phoebe, posted a photo with a caption that pretty much sums up the essence of their friendship: "Thanks for making me laugh so hard that my abs got a better workout than my entire gym routine, and tears streamed down my face EVERY DAY."
And, last but not least, Courteney Cox, who worked closely with Perry, shared a sentiment that has us reaching for the tissues: "When you work with someone as closely as I did with Matthew, there are thousands of moments I wish I could share."
So, buckle up, Friends fans! The Emmy Awards are about to get a dose of Chandler Bing-style humor, courtesy of the fantastic Friends cast. Get ready for laughs, tears, and a whole lot of nostalgia as we celebrate the life and legacy of the man who made sarcasm cool. Could we BE any more excited?