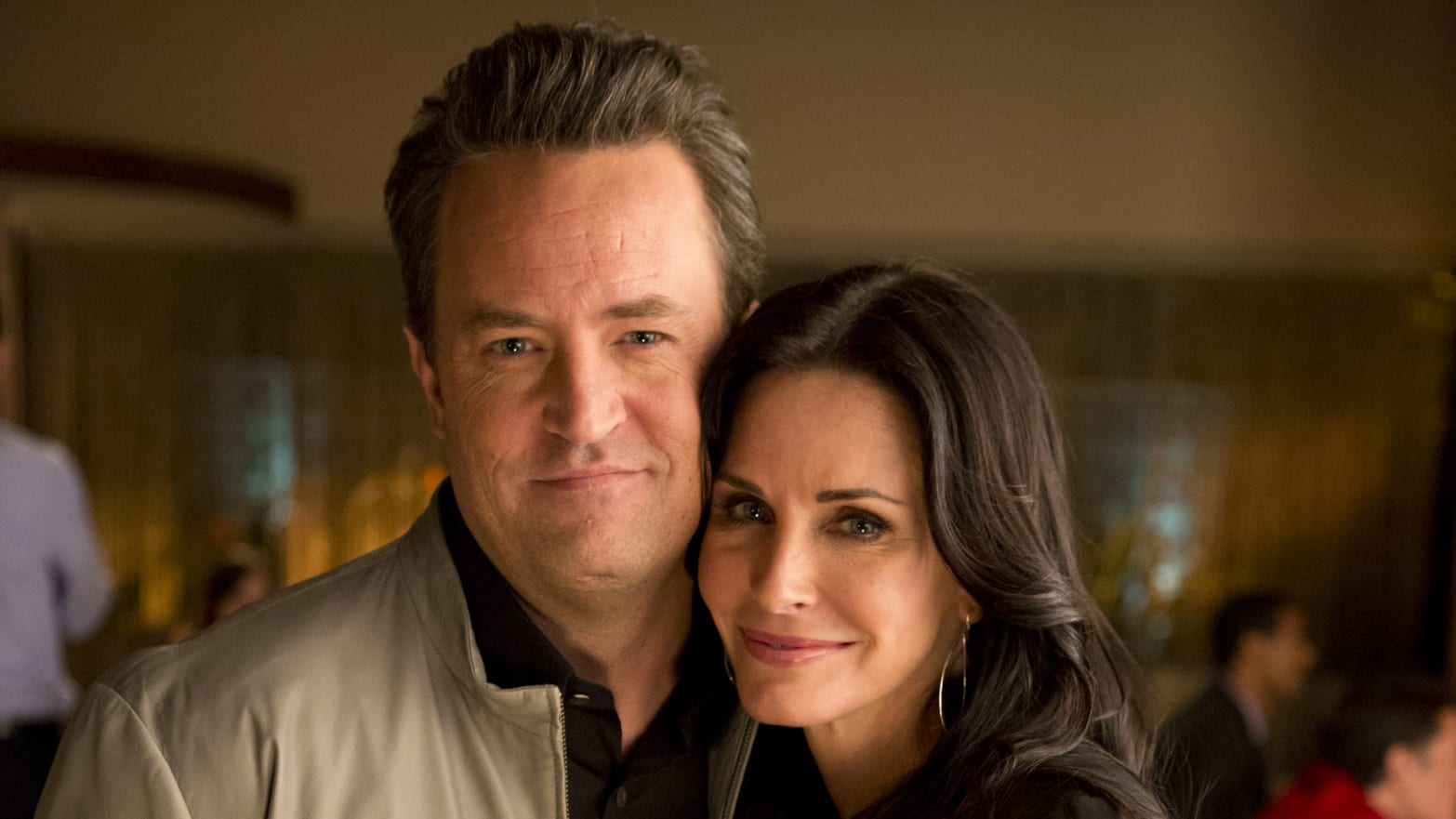 Get ready for a rollercoaster of emotions because Courteney Cox just unleashed the nostalgia train, making us miss Matthew Perry more than that last slice of pizza. In an Instagram post that tugged at our heartstrings (and maybe did a little salsa with them), Courteney poured out her feelings like a shaken soda can.
"Let me tell ya, hanging out with Matty was like winning the comedy jackpot every day," Courteney exclaimed, wearing her heart on her Instagram sleeve. "I'm so grateful for every laugh, every eye roll, and every moment I had with you, Matty. And trust me, I miss you more than my morning coffee. And that's saying a lot."
Courteney, the storytelling maestro, decided to treat us to a snippet from the Chandler and Monica saga in London. It's like she opened the treasure chest of memories and handed us a gem. Picture this: London, love in the air, and Chandler and Monica about to embark on a one-night stand that turned into the greatest love story since peanut butter met jelly.
"To spill the beans a bit, Chandler and Monica were supposed to have a casual fling in London. But, oh boy, the audience had other plans," Courteney spilled the sitcom tea. "The cheers were so loud; we thought someone had mistaken our set for a rock concert. And just like that, a one-night stand turned into the love story of the century."
And if that's not enough to tickle your funny bone, Courteney spilled the beans on Perry's behind-the-scenes antics. "Before the cameras started rolling, Matty would whisper these hilarious lines to me. It was like our own little comedy club, just for two. He had this knack for being funny and kind. Who knew Chandler Bing was a secret stand-up genius?"
Courteney Cox, the nostalgia wizard, reminding us that even in the midst of heartwarming love stories, there's always room for a good laugh. Miss you, Matty!