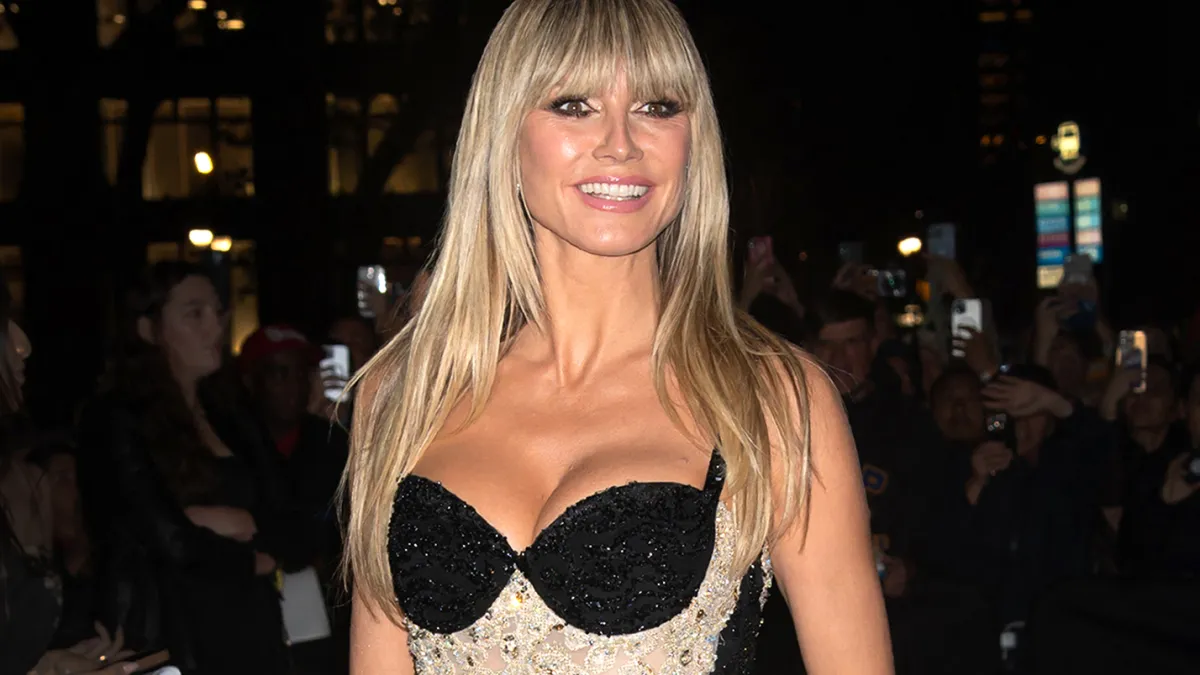 Heidi Klum is taking Halloween 2023 by storm, and boy, is she going all out! The supermodel, who's 50 years young and basically the reigning Queen of Spooktacular Season, is prepping for her legendary Halloween bash on October 31.
Now, you might be thinking, "What legendary costume is Heidi conjuring up this time?" Well, hold on to your witch hats, because she's stripping down to the bare essentials before revealing her grand masterpiece.
In a daring move, Heidi decided to go au naturel in the lead-up to this year's costume extravaganza. No, she's not wearing an invisible costume; she's just baring it all to build the suspense. A bold choice, we must say!
Taking to Instagram, Heidi celebrated "the Calm before the storm" by sharing a snapshot of herself lounging on a furry pink sofa in her birthday suit. In the caption, she revealed her Halloween mantra for the year: "GO BIG OR GO HOME." We can only imagine how colossal this costume will be.
During an appearance on The Tonight Show Starring Jimmy Fallon, Heidi dropped a few hints about her Halloween spectacle. "It's gonna be gigantic, and I have to close a few streets down here in Manhattan, which is very hard to do, by the way," she said. Who knew Halloween costumes could lead to road closures? Heidi, that's next-level commitment!
Now, you might be wondering if she spilled the cobwebs on her costume concept. Well, no such luck! Heidi, the ultimate Halloween trickster, isn't giving away any spoilers. She even told Jimmy Fallon that it's all part of the plan. "I always like for it to be a surprise. Otherwise, people are like, 'Oh, she's going to be this.' And then I show up, and they're like, 'Oh, it wasn't as good as I thought she was going to do.' So I always think it's good to never talk about it," she explained.
So, in the words of Heidi Klum herself, we'll just have to brace ourselves for the "gigantic" Halloween revelation and keep our fingers crossed for a costume so epic it causes traffic jams and jaw-dropping gasps. Trick or treat, Heidi – we can't wait!