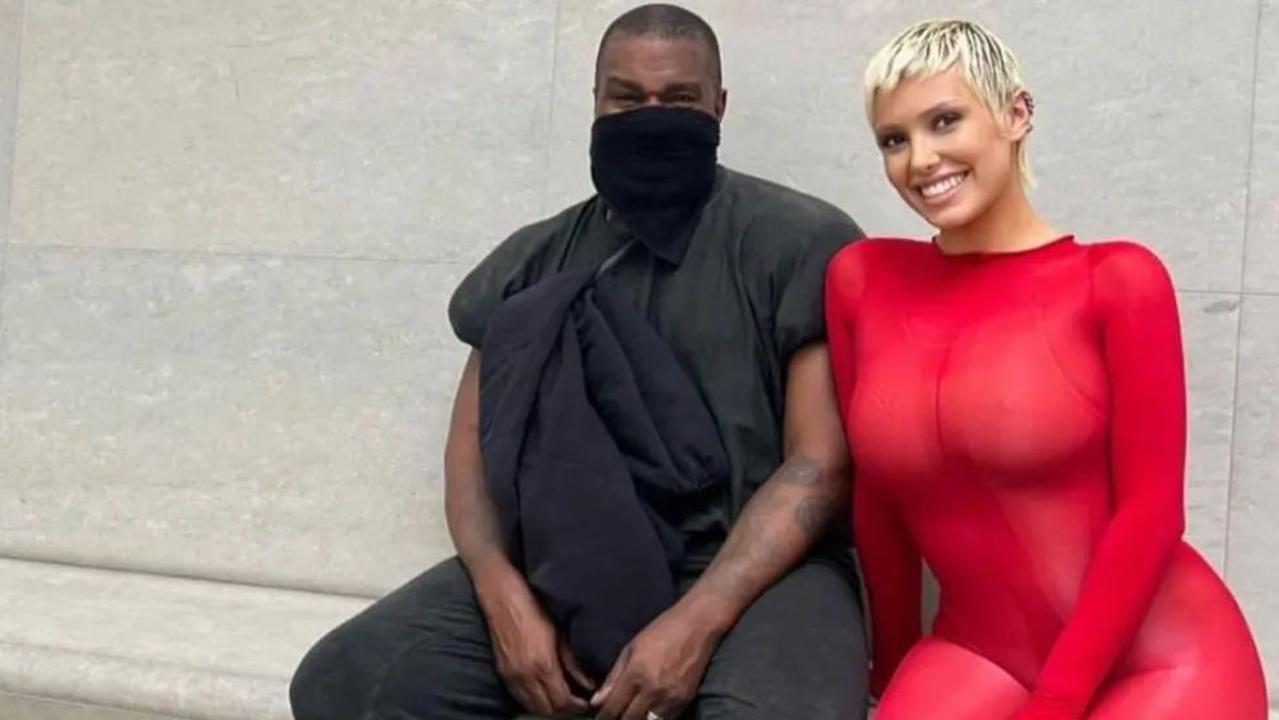 In a world where drama reigns supreme, the fabulous Bianca Censori's squad decided it was time for a bit of a "Kanye West intervention" – the kind that doesn't involve autotuned rap. Sources claim that her pals finally broke through the walls of her Kanye-induced trance, and it was more epic than one of his album drops.
According to insiders, her buddies didn't hold back, telling her, "Girl, you need to wake the heck up!" It seems like the fog of her marriage to the Yeezy maestro was starting to clear, and she was beginning to see the matrix of his control. They even suggested that she might be morphing into "Kim 2.0," but without the fashion respect Kanye used to have.
Bianca decided it was high time to escape the West-ern hemisphere and hightail it to her homeland in Australia. Coincidentally, this solo adventure aligned perfectly with Kanye's father-daughter escapade to Dubai and Saudi Arabia with their daughter North. Did she just pull a "Nah, Kanye, you can have North for the week"?
One source spilled the beans that it was "hard for them to break apart," but there was simply "no other option really." So, she flew Down Under, not to escape kangaroos, but to escape Kanye, apparently.
Rumors have been swirling that Bianca's inner circle has been more worried than a squirrel in a popcorn factory about her recent relationship with the rap superstar. They're concerned that she's "stuck," and the friends are trying to stage a rescue mission, but it's like trying to break into Fort Knox – Kanye's mental fortifications are on lockdown.
According to one source, "This isn't who she is. She is an incredibly outspoken and lively person who is never one to keep her mouth shut." But, alas, it seems she's been keeping her mouth shut for a while, thanks to Kanye's "rules." These include commands like "never speak," "wear what he wants her to wear," "eat certain food items," and "work out even though Kanye doesn't work out." Ah, true love, right?
It appears that Kanye has convinced her that they're some kind of royalty. In fact, a source claims, "She has no mind of her own anymore." Well, that's one way to keep your significant other in line.
Some brave souls in her entourage did manage to reach out to her, but Bianca seemed about as interested in their concerns as a cat is in a swimming lesson. They say she "wasn't interested in talking" and even told a former friend to "f-off" when they tried to check on her. She's now convinced that her friends are just jealous of her stardom. Right, because we all secretly wish for a life filled with Kanye's "rules."
As for the legal stuff, Kanye and Bianca tied the knot in December 2022, just a month after his divorce from his first wife Kim Kardashian was finalized. If only love were as straightforward as a Kanye beat – simple and to the point.