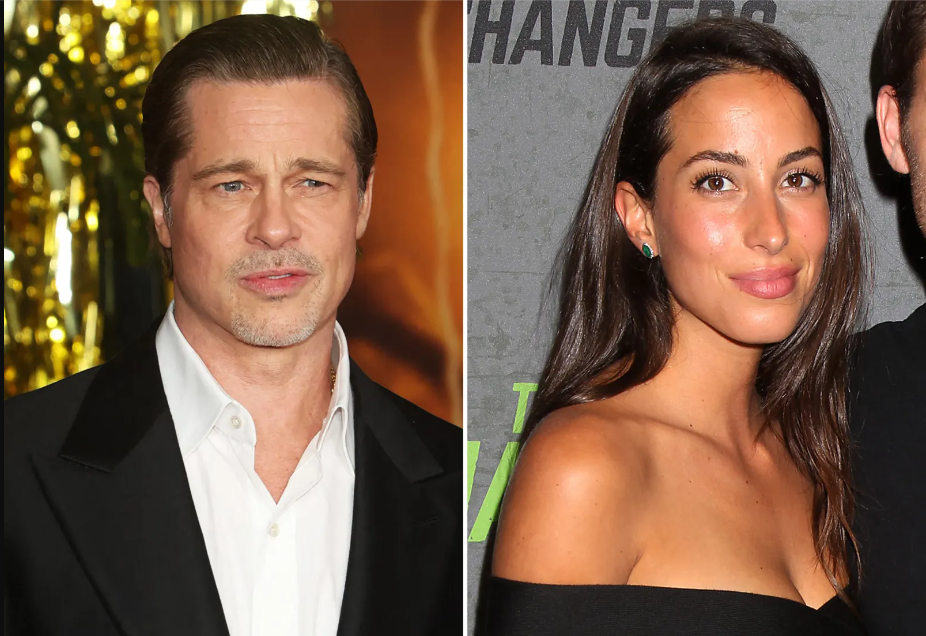 It seems like Brad Pitt and Ines de Ramon are finally slapping a label on their relationship! Love is in the air, and these two lovebirds are reportedly "doing great" after a whole year of dating. That's right, a whole year! In Hollywood time, that's practically a lifetime.
A top-secret insider, who may or may not have been hiding in the bushes, spilled the beans to People, saying, "This is Brad's first proper relationship since the divorce. He introduces [de Ramon] as his girlfriend." Well, well, Brad, it's about time! We've been waiting for this moment.
But wait, there's more! The source added, "It's great to see him in a good place," and let's not forget, de Ramon is the one responsible for putting that ear-to-ear grin on Brad's face. Now, that's a tough job, but someone's gotta do it.
And in case you missed it, these two lovebirds made their first public appearance together at the 12th annual LACMA Art+Film Gala. No, they didn't pose for photos, but don't you worry, inside sources have got our backs. Apparently, they were "super loving" and "laughing and joking with everyone around them." I mean, what more proof do we need?
Brad, who's 59, and Ines, who's 32, first popped up on our radar in November 2022 when they were spotted at a Bono concert alongside Cindy Crawford, Rande Gerber, and Sean Penn. They played it cool and didn't show any PDA during the outing, but hey, who needs PDA when you've got chemistry that's sizzling like a barbecue on the Fourth of July?
In January, Ines gave us a little wink-wink, nudge-nudge when she was caught sunbathing topless next to the "Fight Club" star. A bold move, Ines, but we salute your sunbathing confidence!
They even welcomed the New Year together on a romantic getaway to Cabo San Lucas, where they rocked swimsuits and soaked up the sun. I mean, is there a better way to ring in the New Year than with sun, sand, and a Hollywood hunk?
And if you thought long-distance relationships were tough, think again. Ines hopped on a plane to visit Brad multiple times while he was busy filming a Formula 1 movie in Europe. Now, that's commitment.
But what really tugs at our heartstrings is that Ines keeps Brad close to her heart by wearing a sentimental "B" necklace. Aww, isn't that sweet? It's like something straight out of a romantic comedy.
Before their whirlwind romance, Brad was linked to models Emily Ratajkowski and Nicole Poturalski, but he hadn't been in a long-term relationship since his split from Angelina Jolie in 2016. Six kids and a divorce will do that to you, apparently.
And speaking of Angelina, Brad is reportedly in no rush to introduce his brood to his new flame, even though their relationship is "stronger than ever." We can only imagine the shenanigans that will go down when the time finally comes.
As for Ines, she was married to "Vampire Diaries" star Paul Wesley from 2019 to 2022, but hey, we all have our pasts, right? It looks like Brad and Ines are ready to write a new chapter of their own, and we're here for it!