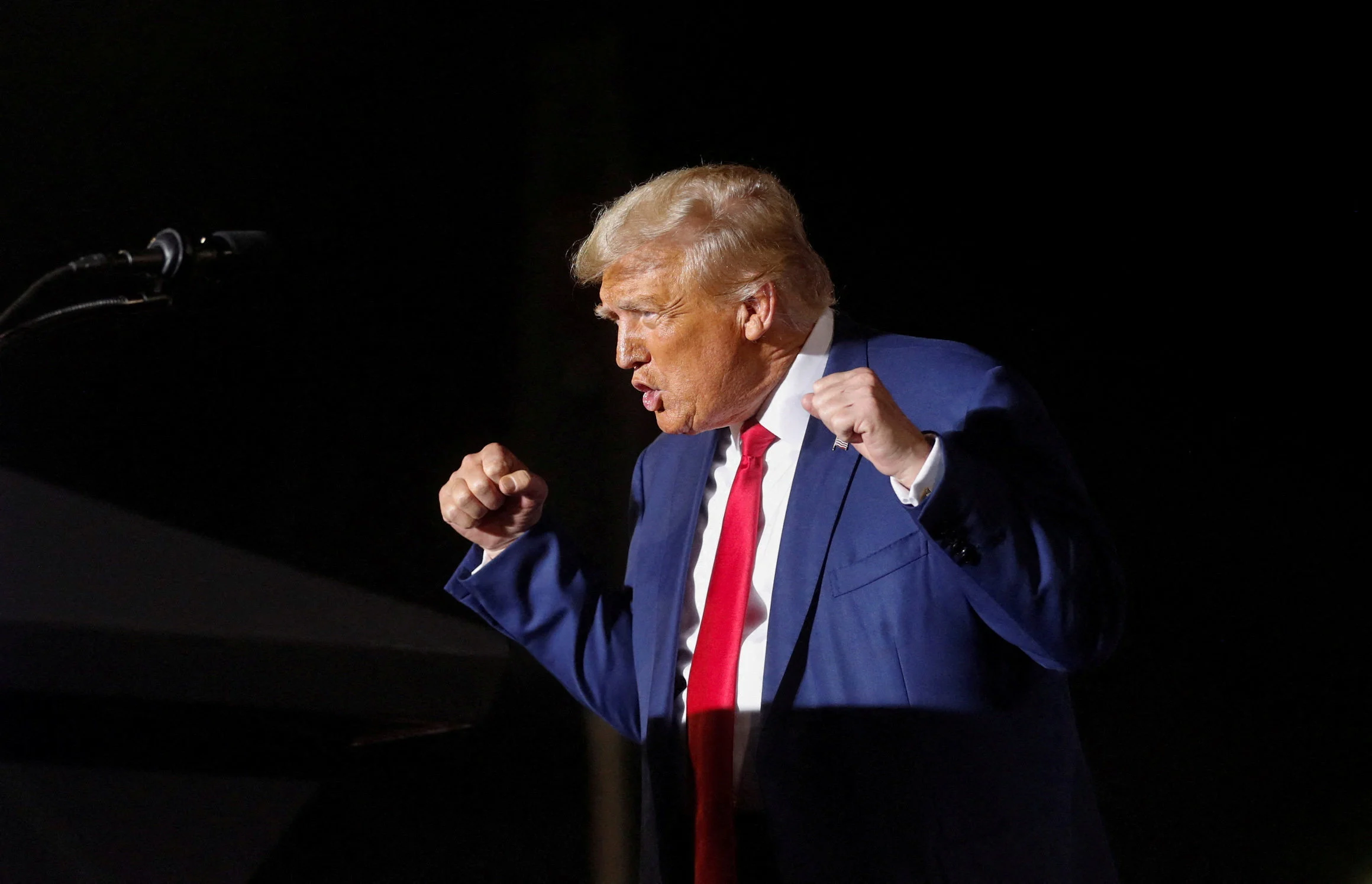 Donald Trump's social media platform, Truth Social, is making waves in the world of finance – and by waves, we mean the kind that sink ships.
Picture this: the 77-year-old former President of the United States decided to dive headfirst into the tech world in 2022. Fast forward to today, and the financial results of his venture are about as surprising as a cat playing the piano. According to the folks at THR, Truth Social managed to rake in a whopping $3.7 million in net sales, which is impressive until you realize they lost a jaw-dropping $73 million. You heard that right, $73 million! It's almost like they're giving money away for free.
Now, we're not financial experts, but those numbers are so cringe-worthy that even a cat meme couldn't save the day. But the fun doesn't stop there! These side-splitting revelations come courtesy of a financial disclosure from Trump Media & Technology Group's (TMTG) merger partner, Digital World Acquisition Corp. It's the first time anyone has dared to lift the curtain on this tech startup's financial rollercoaster.
In 2022, Truth Social managed to lose a staggering $50 million on a measly $1.4 million in net sales. It's like they're playing a game of "how fast can we lose money?" And just when you thought they couldn't outdo themselves, in the first six months of 2023, they somehow managed to bring in $2.3 million but lost a mind-boggling $23 million. At this point, we're half expecting them to start selling used rubber chickens to stay afloat.
According to the filing, "TMTG's independent registered public accounting firm has indicated that TMTG's financial condition raises substantial doubt as to its ability to continue as a going concern." In other words, they're in deeper water than a snorkeling flamingo.
The filing also throws in a bonus punchline, stating that "as of June 30, 2023, and December 31, 2022, management has substantial doubt that TMTG will have sufficient funds to meet its liabilities as they fall due, including liabilities related to promissory notes previously issued by TMTG. TMTG believes that it may be difficult to raise additional funds through traditional financing sources in the absence of material progress toward completing its merger with Digital World." It's like they're stuck in a never-ending loop of financial tomfoolery.
The hilarious tale of Truth Social, where the money flows out faster than you can say "You're fired!" Who needs stand-up comedians when you've got financial reports like these?