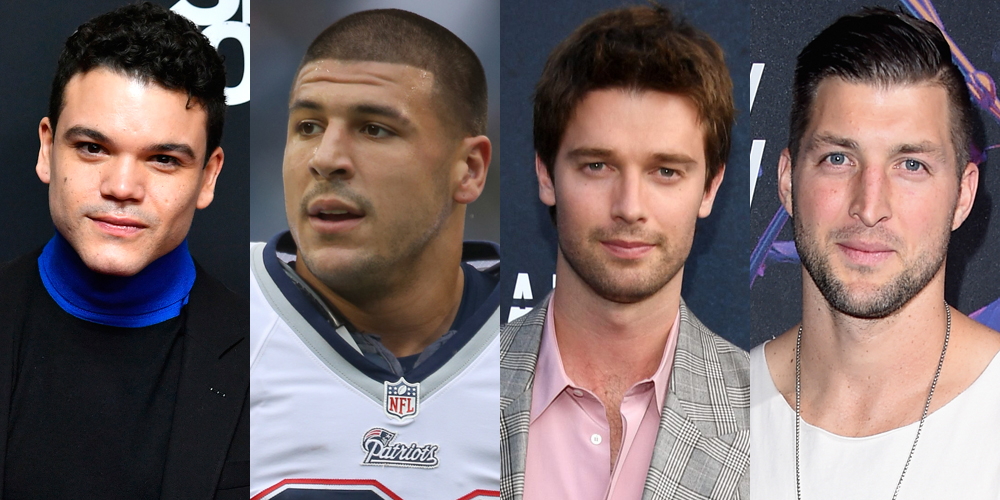 FX's American Sports Story just dropped a bombshell that's juicier than a deep-fried Twinkie at a state fair!
Get ready to witness the athletic spectacle of a lifetime as the first season of this scripted sports anthology series unfolds the sensational saga of none other than Aaron Hernandez, the ex-New England Patriots player who found himself in a real touchdown of trouble. This dude got arrested for the 2013 murder of Odin Lloyd and, brace yourselves, ended up taking an early exit via a self-imposed timeout in prison in 2017. Touchdown? More like a touchdown dance of chaos!
But here's where it gets even wilder than a squirrel on an energy drink: they've just unveiled the cast for this sports extravaganza, and it's a lineup that'll make you drop your popcorn in sheer astonishment!
Leading the charge is Josh Andrés Rivera, who's donning the helmet of none other than Aaron himself. You might remember Josh as Chino in Steven Spielberg's 2021 West Side Story adaptation. And just in case you thought he was resting on his laurels, he's all set to sizzle in The Hunger Games: The Ballad of Songbirds and Snakes. This guy's making moves faster than a wide receiver dodging tackles!
And the curveball, or should I say Tebow-toss, in this cast reveal is none other than Patrick Schwarzenegger, stepping into the cleats of Tim Tebow, the NFL quarterback who once shared the same field as our main man Aaron at the University of Florida. You've seen Patrick in The Terminal List, The Staircase, and The Long Road Home, but he's not just your average quarterback. He's recently graced your screens in Prime Video's The Boys spinoff, Gen V. Talk about a touchdown pass in the world of casting!
Now, if you're thinking this casting news came hot off the press, think again. This juicy info was cooked up earlier this year, way before the SAG-AFTRA strike decided to crash the party. As a result, production on American Sports Story is currently stuck on the sidelines, which is about as frustrating as a fumble on the one-yard line. But hey, at least we've got plenty of time to perfect our touchdown dances while we wait for this gridiron drama to hit our screens!