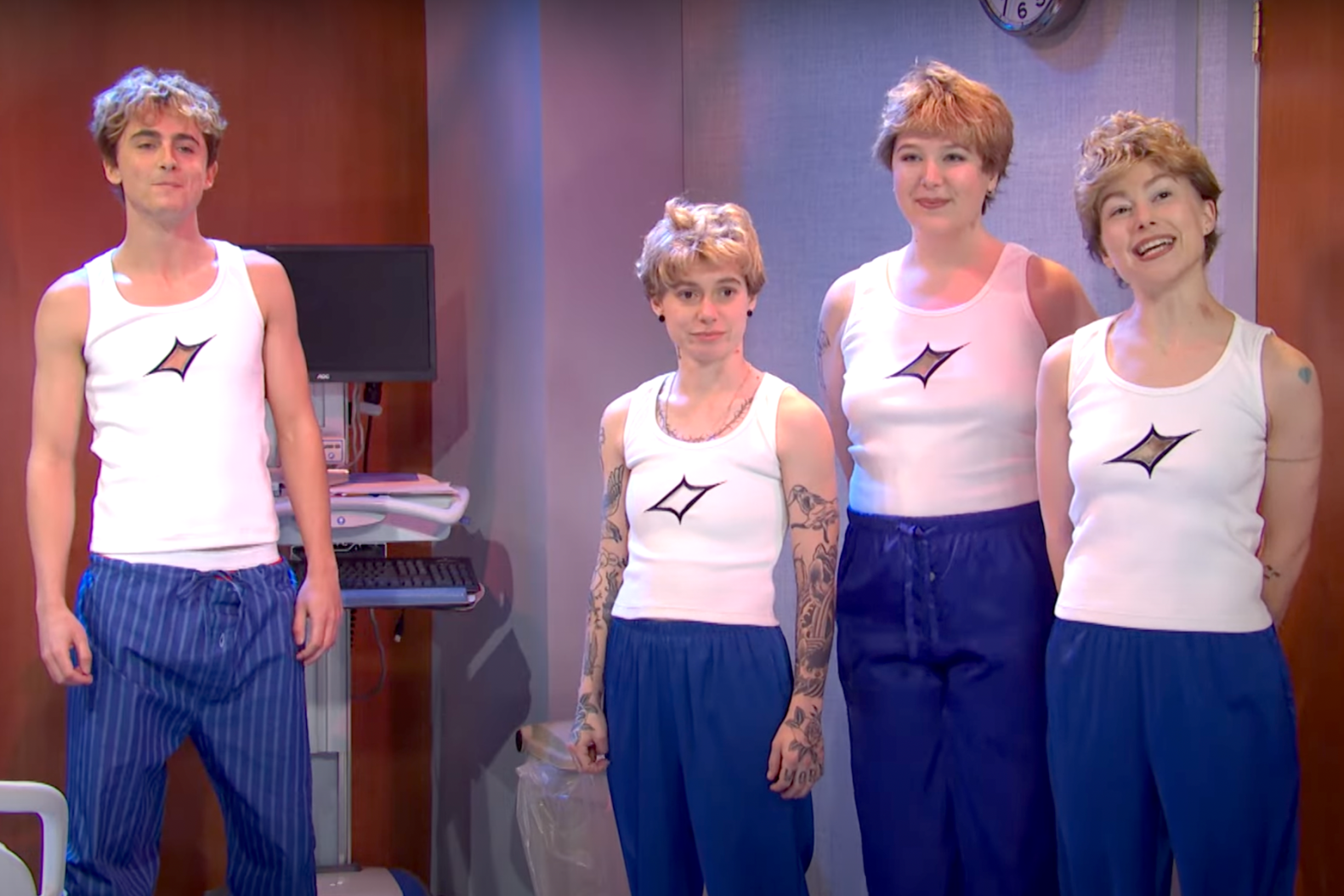 Timothee Chalamet just pulled off one heck of a hilarious celebrity spoof during his takeover on Saturday Night Live, and the victim of his playful antics? None other than the baby-faced heartthrob himself, Troye Sivan!
Yep, the 27-year-old Wonka actor hosted the November 11th episode of the renowned late-night show and decided it was time to unleash his inner comedian. In a side-splitting sketch alongside Bowen Yang and Sarah Sherman, he transformed the 28-year-old "Rush" Grammy nominee into the embodiment of a sleep paralysis demon – a sight to behold, dressed in oversized pants, a snug t-shirt, and some "tiny red undies" that would make even the Sandman jealous.
The plot of the skit was equally bonkers. Bowen took on the role of a doctor attempting to cure Sarah, who suffered from a unique form of sleep paralysis involving nightmarish visions of "an Australian YouTube twink turned indie pop star, and model turned HBO actor Troye Sivan, portrayed by an American actor who couldn't do an Australian accent to save his life."
Cue Timothee's grand entrance, as he strutted his stuff and expertly mimicked Troye's iconic moves from his "Got Me Started" music video. Yes, that's right, he even did the mesmerizing moonwalk that left the audience in stitches.
Bowen, realizing that Troye was making more and more straight women's nights sleepless, suggested a treatment involving Logan Paul and the cast of "It's Always Sunny in Philadelphia." But Sarah, in a surprising twist, decided that her demon twink was more than enough to satisfy her sleep paralysis needs. Little did she know that Troye would multiply like Gremlins in water, with Timothee joined by Boygenius' Phoebe Bridgers, Julien Baker, and Lucy Dacus! Looks like the demon army just gained some musical talent, and the sleepless nights continue!
everyone's favorite sleep demon, Troye Sivan pic.twitter.com/FSEPHsMrfR

— Saturday Night Live – SNL (@nbcsnl) November 12, 2023