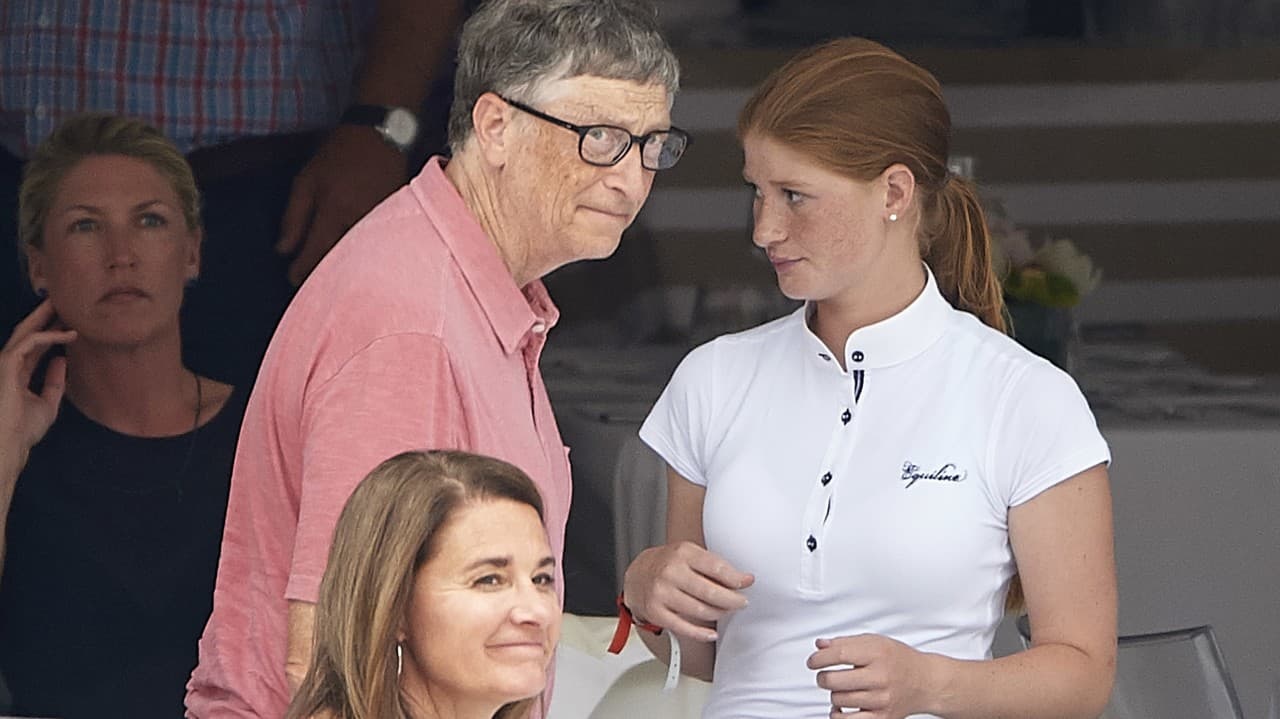 Happy Birthday to the one and only Bill Gates, the mastermind behind all things Microsoft (and quite possibly the guy who made your computer crash that one time, but we'll forgive him). The big day marked his 68th trip around the sun, and his daughter Jennifer couldn't resist celebrating in style.
Jennifer, who's 27 and obviously has some awesome genetic code going on, posted a black and white photo on her Instagram Story. In the pic, Bill was dressed to the nines in a suit, looking all tech mogul chic, while Jennifer stood there in a white dress, probably pondering the secrets of Windows updates.
But that's not the only family shindig Bill's been part of recently. Last month, he and his ex-wife Melinda, who went their separate ways after 27 years of marriage, got together to party in honor of their youngest daughter, Phoebe, turning 21.
Melinda rocked a casual dress for the occasion, and Bill, well, Bill went for the timeless look of a brown collared sweater and slacks. Phoebe, the fashionista of the family, sported a pink mini dress with heels, and we can only imagine the tech discussions at the dinner table.
It's not just family gatherings, though. Bill and Melinda were recently spotted at Jennifer's graduation from Columbia University, celebrating yet another milestone. They were all smiles in the cap and gown photo, even with Bill probably secretly contemplating the mysteries of the universe.
Oh, and let's not forget Bill's adventures in the world of the super-rich. He and his girlfriend, Paula Hurd, widow of the Hewlett-Packard boss, Mark Hurd (may he rest in peace), joined the extravagant engagement party for Jeff Bezos and Lauren Sánchez on a $550 million yacht. Because nothing says "congratulations" like a yacht bigger than most islands.
And if that wasn't enough, they jet-setted to the French Riviera, arriving at Club 55 in style. Because when you're Bill Gates, you don't just take a regular vacation; you make it a worldwide spectacle.
But the real tea here? Bill's got a low-key relationship with Paula Hurd, and everyone in the know knows about it. So, in case you were wondering, Bill's doing pretty well post-Microsoft, and he's still got that Midas touch, especially when it comes to living large and partying in style.