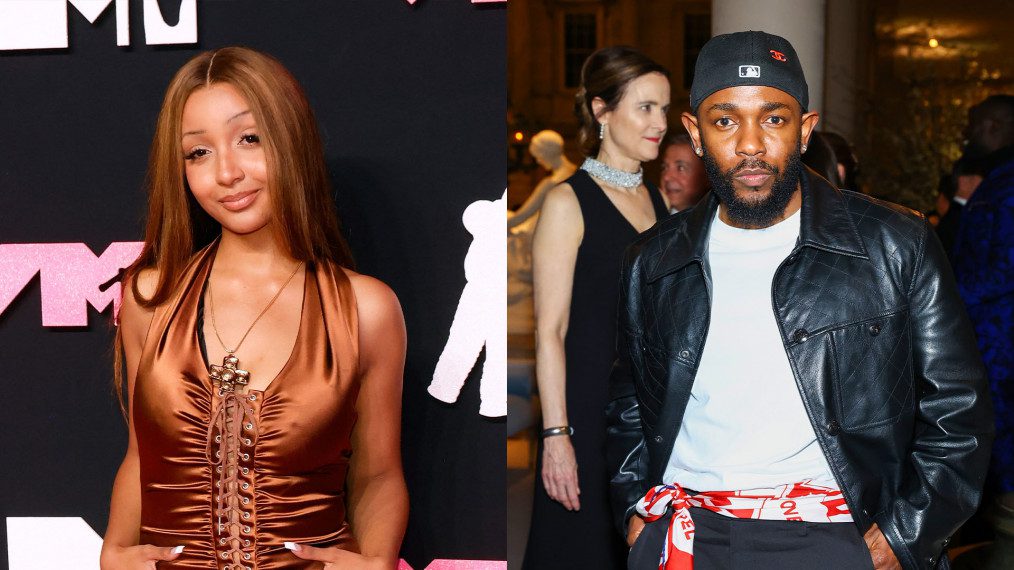 In a dazzling i-D cover story that dropped on November 2, our beloved 22-year-old British pop sensation PinkPantheress decided it was time to spill the beans. What's the tea, you ask? Well, she could've teamed up with none other than the master of rhymes himself, Kendrick Lamar!
But here's where the comedy kicks in. Picture this: PinkPantheress, in all her glory, gets a golden ticket to join forces with K-Dot. It's like winning the music lottery, right? Well, not so fast! Our darling pop starlet was in the middle of a date when this magical invitation descended upon her.
Cue the facepalm! The "Boy's a Liar" crooner now looks back on this hilariously unfortunate situation with a cringe that could rival any meme-worthy moment. She's like, "Oh, my stars and garters! I can't even think about it without cringing!" We feel you, PinkPantheress, we really do.
So, there she was, watching the cinematic masterpiece known as "Nightcrawler" with her date, when out of the blue, Kendrick Lamar himself pops up in her messages like a musical genie! But wait, it gets even funnier. Her date, bless their heart, politely requests that she puts her phone on silent. And guess what? She obliviously obeys! That's right, she didn't notice the message from K-Dot in time.
Now, we're left crossing our fingers, toes, and maybe even our shoelaces, hoping against hope that these two incredible musicians will someday find their way to the studio together. If they do, let's hope PinkPantheress doesn't bring her date along, or at least remembers to put her phone on vibrate this time!