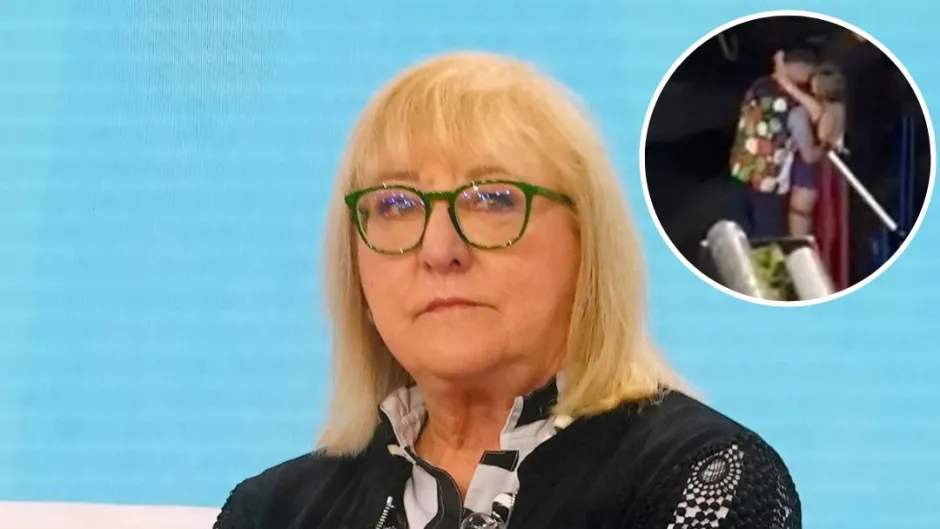 Travis Kelce's mom, Donna, is spilling the beans on a colossal Kansas City Chiefs game that might leave Taylor Swift singing the FOMO blues.
The 33-year-old "Karma" crooner has been a regular face in the crowd at the 34-year-old NFL stud's games ever since their romantic touchdown. This weekend, Travis decided to switch things up and attended Taylor's Eras Tour gig, proving that love is indeed a two-way street, or should we say, a stadium?
In a recent interview, Donna spilled the funny deets on an upcoming gridiron showdown. Brace yourself for the laughter touchdowns!
On Monday (November 20), the Kansas City Chiefs are set to tackle the Philadelphia Eagles in what promises to be a pigskin spectacle. It's not just any game—it's a chance for sweet revenge after the Chiefs triumphed in the 2023 Super Bowl. Talk about a sequel worth watching!
Adding to the familial hilarity, Travis' brother Jason is suiting up for the Eagles. It's a family feud on the field, and we're here for it.
But hold your popcorn; Donna doesn't foresee Taylor donning her lucky jersey in the stands this time. Why, you ask? Well, according to Donna, TayTay has a concert in Brazil the night before. That's like trying to catch a Hail Mary pass after a night of jet-setting. Not ideal.
Donna, ever the realist, spilled the tea to Extra, saying, "She has an actual concert the night before. That'd be rough, so I'm thinking no." You gotta hand it to Donna; she's the MVP of common sense.
Sure, Taylor once ditched Argentina so swiftly that she boarded a private jet still in concert attire. But Brazil is a whole different ball game—literally and figuratively.
As for the love story between Travis and Taylor, Donna's all for it. In her own words, "I'll tell you, it's just… they're making their own story, and I don't even have to say anything, they're just doing it all themselves." Talk about relationship goals—touchdown, lovebirds!