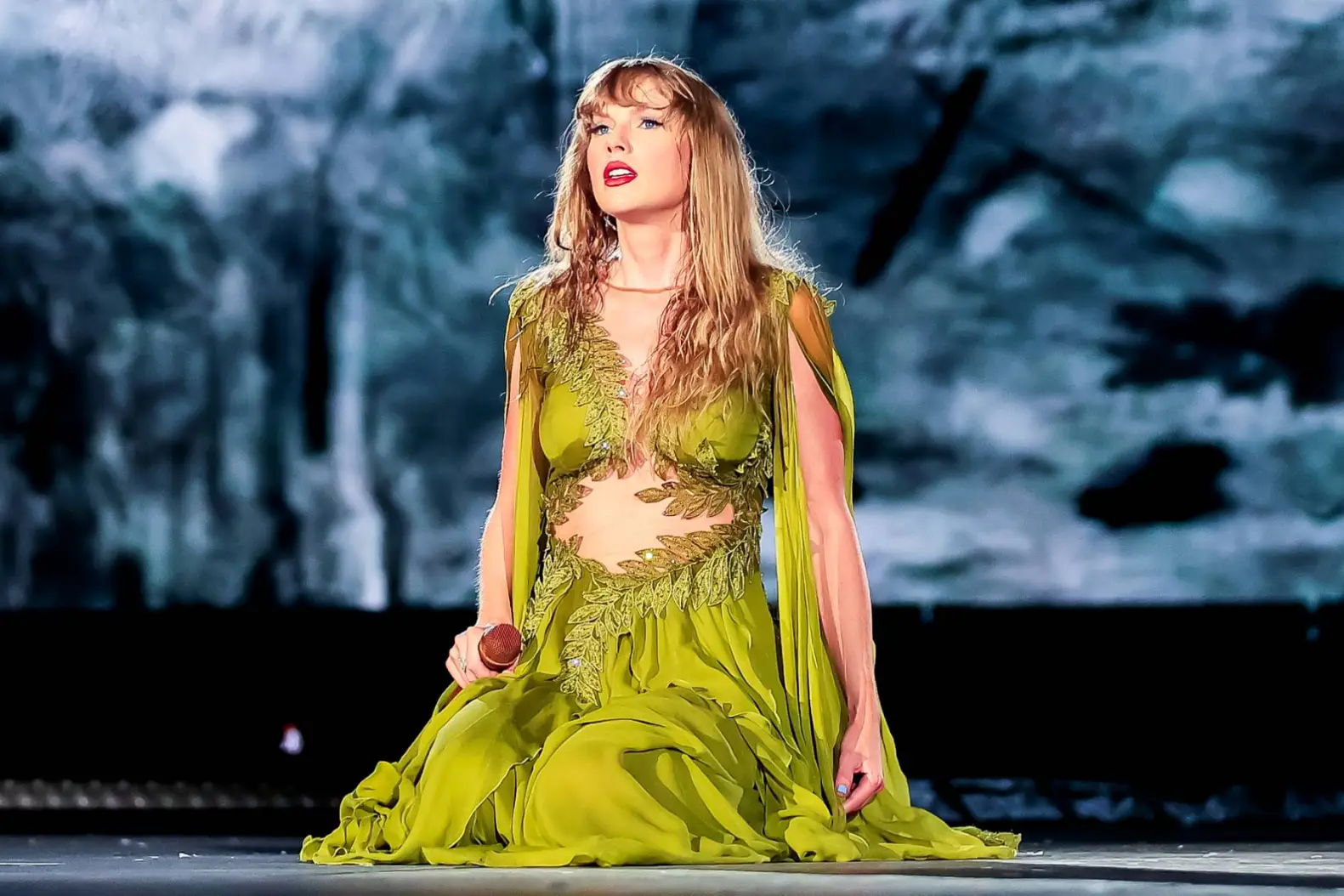 Attention, Swifties, brace yourselves for the latest plot twist in the Taylor Swift saga!
In a shocking turn of events on this fine Saturday afternoon (November 18), our fearless leader, Taylor Swift, has dropped the bombshell that her Eras Tour show in Rio de Janeiro, Brazil is officially on ice. And no, it's not because she ran out of glitter or cat-themed accessories.
Straight from the depths of her dressing room, the queen herself, Taylor (who is apparently 33 now, but who's keeping track?), spilled the tea on Instagram. The culprit? None other than the notorious extreme temperatures in Rio. Yes, it turns out Mother Nature is the newest member of Swift's squad.
"I'm writing this from my dressing room in the stadium. The decision has been made to postpone tonight's show due to the extreme temperatures in Rio," Taylor declared, as if she were revealing the latest top-secret conspiracy.
But fear not, fellow citizens of Swiftlandia, for our benevolent ruler has a reason – the safety and well-being of her fans, fellow performers, and crew. Because in Taylor's world, saving lives comes before shaking it off.
In a shocking prelude to this meteorological drama, a fan (may they rest in peace) reportedly met their untimely demise the night before the scheduled Rio extravaganza. While the cause of this fan's unexpected exit stage left remains a mystery, Taylor, in true superhero fashion, paused the concert to distribute water like a pop icon turned hydration expert.
And here we thought the only heat Taylor had to deal with was from her infamous celebrity feuds. Alas, it seems Brazil is experiencing a heat wave hotter than the hottest of Hollywood gossip. It's summer in Brazil, and apparently, the sun is cranking up the heat to Swiftian proportions.
So, Swifties, stay cool, stay hydrated, and keep those cat ears on standby because Taylor Swift's Eras Tour is on pause, but the show, much like her lyrics, must go on. Until then, may your days be as drama-free as Taylor's next chart-topping hit!