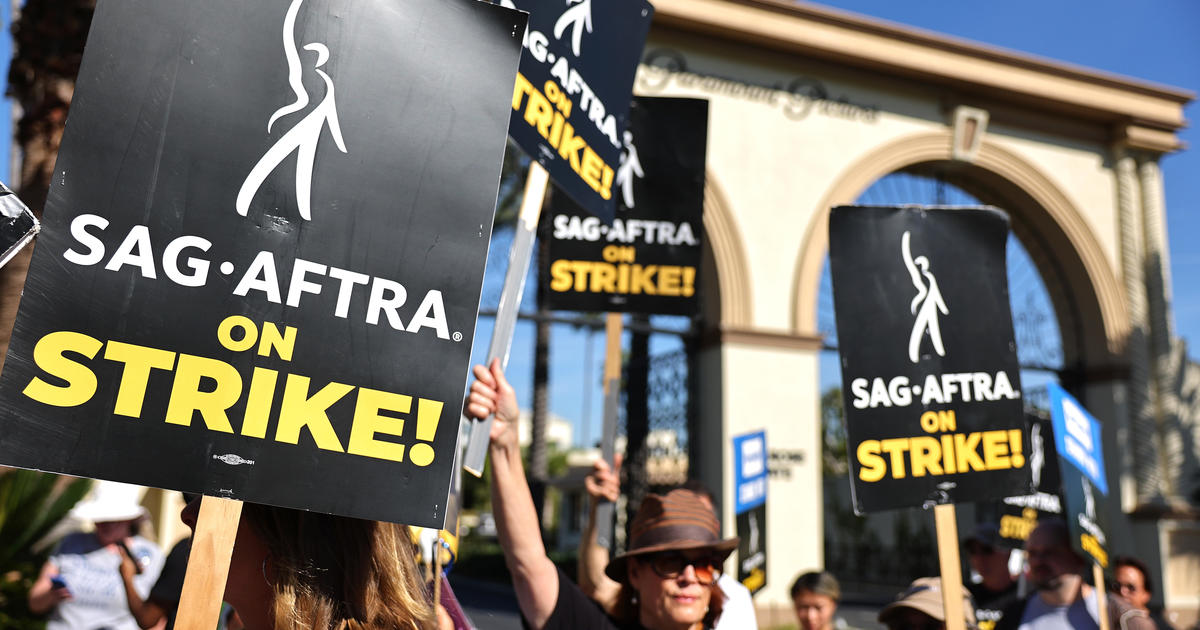 Guess what, folks? SAG-AFTRA just wrapped up their version of the world's longest picket line party, and spoiler alert: it was a smash hit! Move over, Hollywood drama, because the actors' union has finally reached an agreement with the studios after what felt like 118 episodes of a nail-biting strike series.
In a plot twist that surprised absolutely no one, the union's negotiating committee gave two thumbs up to the tentative agreement, bringing an end to the strike saga. Cue the confetti cannons and jazz hands because, as SAG-AFTRA joyfully announced on Instagram, "THE #SagAftraStrike IS OVER." Can we get a round of applause?
The union is so ecstatic that they're practically tap-dancing in their celebration shoes. In a statement that probably deserves an Oscar nod, they spilled the beans on the billion-dollar deal, complete with "above-pattern" minimum compensation increases. And brace yourselves, because for the first time ever, there's a streaming participation bonus! It's like winning the lottery, but for actors.
And that's not all. The deal includes provisions to protect members from the impending AI apocalypse. Yes, you heard it right—no robot takeovers here! They've also jacked up the Pension & Health caps, because who doesn't love a good cap increase party?
But it's not just about the big shots. Background performers are getting their moment in the spotlight with outsize compensation increases, and diverse communities are getting some much-needed contract love. It's like the union threw a massive Hollywood block party, and everyone's invited.
In their acceptance speech, the union thanked their "union siblings" who powered the industry, because let's face it, they're the unsung heroes in this blockbuster tale. And to the actors who stuck it out on the picket line, breaking rules left and right (yes, even on Halloween), you rebels, you.
So, here's to SAG-AFTRA for turning the picket line into a dance floor and making Hollywood strike history. And to the WGA, who wrapped up their own strike not too long ago—apparently, the cool kids are ending strikes early these days. Keep the party going, Tinseltown! 🎉