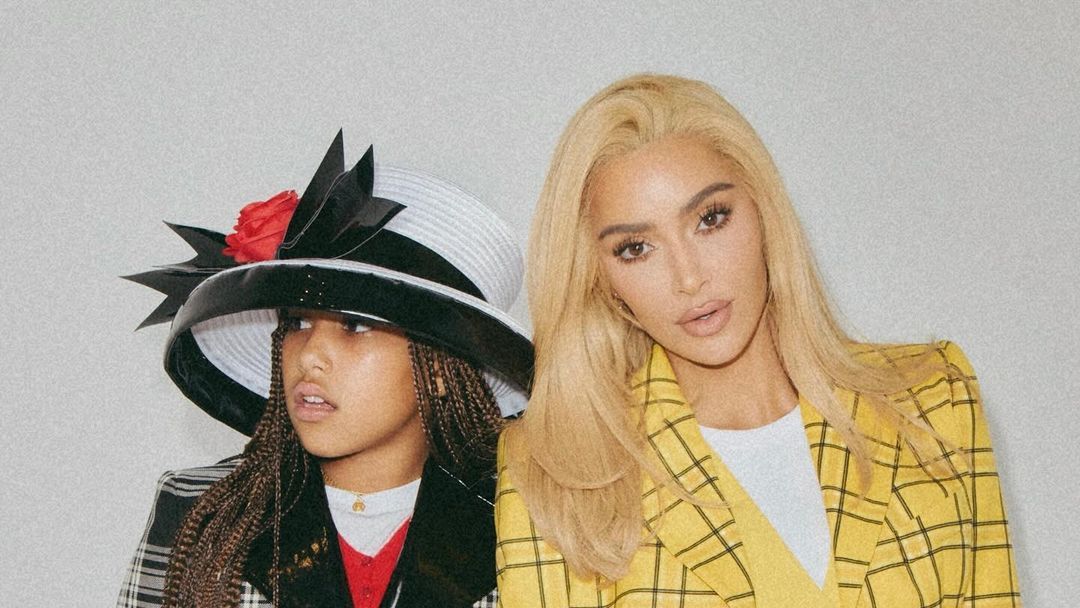 Guess who just time-traveled from the '90s to grace Halloween? It's none other than Kim Kardashian and her fabulous mini-me, North West! These two icons of fashion, beauty, and well, pop culture in general, have decided to channel their inner Clueless personas for this spooktacular holiday.
Our beloved 43-year-old reality superstar, Kim, alongside her 10-year-old fashionista daughter, North, left jaws dropping as they effortlessly slipped into characters from the iconic 1995 comedy film. These gals are serving us some serious nostalgia realness.
Kim Kardashian, in all her Instagram and X (formerly known as Twitter) glory, showcased her and North's picture-perfect Clueless ensembles. Like, totally buggin', they posed together, flaunting their matching handbags. And, as if that wasn't enough to make you want to yell "as if!" at your screen, they even hopped into a white Jeep for some extra '90s vibes. Talk about committing to the theme!
Kim, the reigning queen of reality TV, channeled her inner Cher Horowitz (played by Alicia Silverstone), donning the iconic yellow plaid blazer-and-skirt combo while rocking blonde hair that would make any Clueless fan swoon. Meanwhile, North effortlessly pulled off Dionne Davenport's (played by Stacey Dash) black and white plaid attire, complete with a stylish hat. If you're wondering, "Ugh, as if they couldn't look any more Clueless," Kim kept it simple and self-explanatory with her caption, which read, "Clueless." Classic!
Let's give credit where credit is due: this mother-daughter duo absolutely crushed it with their Clueless looks. They're not just rollin' with the homies; they're slaying the fashion game while doing it.
P.S. For those wondering about their outfits, Kim and North are keeping it high-fashion with custom Dolce&Gabbana. Because, duh, when you're recreating a '90s classic, you've got to do it in style, right?