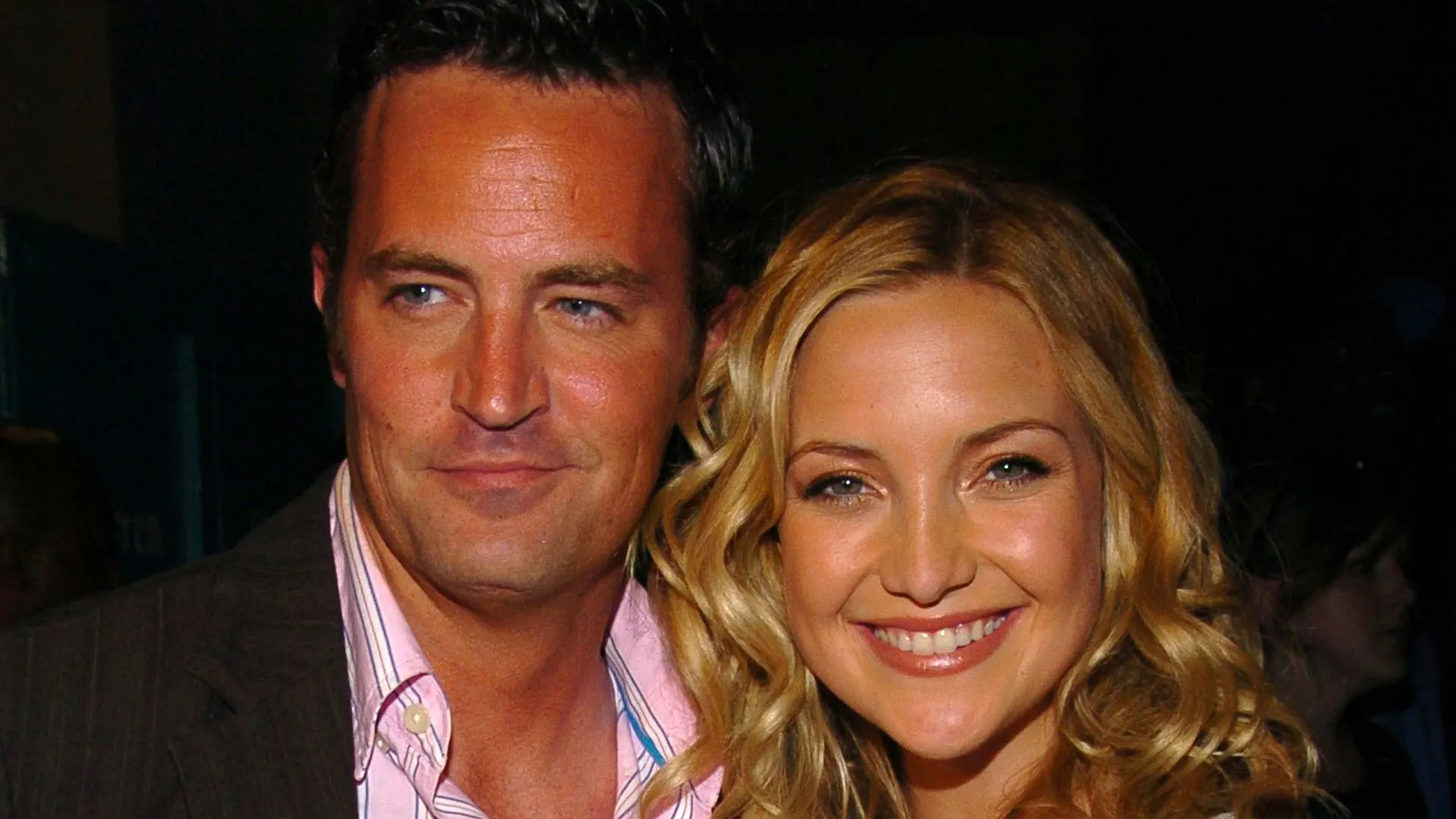 Kate Hudson is paying a humorous tribute to the late, great Matthew Perry, who shuffled off this mortal coil at the sprightly age of 54.
On that fateful Saturday (October 28), Matthew embarked on a quest to conquer the Jacuzzi in his Los Angeles abode, only to discover that the Jacuzzi had some winning moves of its own!
Cut to Monday night (October 30), when Kate decided to take us on a stroll down memory lane, sharing a snapshot from a time when she and Matthew were in their prime (not to mention, alive). In this charming photograph, they were caught in the act of presenting the Breakthrough Male Award at the 2004 MTV Movie Awards. What a duo!
Above this delightful image, the 44-year-old actress penned some words of admiration for her dearly departed friend, Matthew.
"We were the tennis champs, and by champs, I mean we excelled at making the tennis balls go wild. Our discussions about the baffling mysteries of love seemed endless, with no shortage of laughter and behinds off the ground," she began.
She continued, "I'm not alone in my grief, folks. All you fine folks from the film and TV universe who had the pleasure of sharing space with Matthew know the deal. To know him was to have your funny bone tickled to no end!"
Kate, the wordsmith, wrapped up her message with a flourish of support for Matthew's loved ones:
"As we bid adieu to our beloved Friend's star, I'm sending a package deal of love and condolences to his family and his work families. We're all in this together, and we love you, Matthew."
Rest in peace, Matthew Perry! 😇🤣