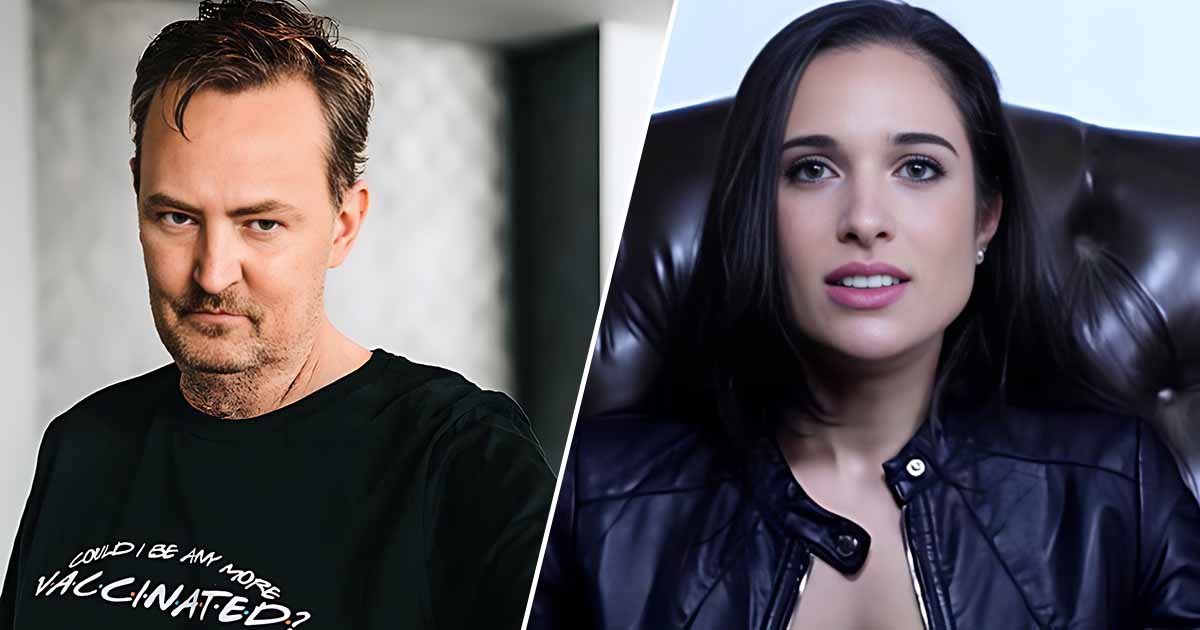 Molly Hurwitz is taking a whimsical stroll down memory lane, reminiscing about her former flame, the one and only Matthew Perry.
You may recall that the late, great star of Friends once announced his grand engagement to the charming Hollywood literary agent after two whole years of dating, back in November 2020. But, oh my sitcom-loving friends, the engagement train went off the tracks the following June, leaving us with more questions than Ross had divorces.
Fast forward to the news of Matthew's sudden departure from this world at the tender age of 54 over the weekend. Molly decided to spill some digital ink on Monday (October 30) to remember her late ex, proving that even Hollywood breakups deserve an audience.
Turning to the always-trusty Instagram, Molly unveiled a snapshot of Matthew, his silhouette gazing poignantly over a city blanketed in winter's chilly embrace. She began her tribute with a touch of sincerity, stating, "He would love that the world is talking about how talented he was. And he really was very talented." Yes, Matthew, you were the Chandler to our Phoebe, the Ross to our Monica, the… well, you get the idea.
Molly then took us on a joyful trip down memory lane, recounting the times when they binge-watched Friends together. "'F-ck, I was so good!!!…See what I did there???" she wrote. Ah, yes, the classic Chandler-esque humor that we all adored. They even rewound and analyzed scenes, proving that a shared appreciation for humor can indeed connect two souls, even if one of them is the master of sarcasm.
But, Molly wasn't just here to shower us with tales of laughter and love. She wanted us to know that Matthew, like any complex character on a hit TV show, had his dark moments. "But, I obviously knew that man in a very different way, too," she confessed. "While I loved him deeper than I could comprehend, he was complicated, and he caused pain like I'd never known." It appears that even the funniest of folks have their own inner struggles.
Now, she dropped a real bombshell by declaring, "No one in my adult life has had a more profound impact on me than Matthew Langford Perry." Matthew, you sly dog, leaving a legacy that no one could ever forget.
Before signing off, Molly, in her charmingly quirky way, encouraged anyone going through a similar emotional rollercoaster to seek help, even suggesting a fictional support group AI Anon. Who knows, maybe Ross Geller's AI doppelganger is out there, ready to lend a virtual hand.
Molly sent her dear Matthew off with a heartfelt farewell, "Matty, I feel relief that you are at peace," and sealed it with her own unique flair, signing it "Moll-o-Rama(…fication)." Farewell, Chandler Bing, may your wit and charm light up the great sitcom in the sky.