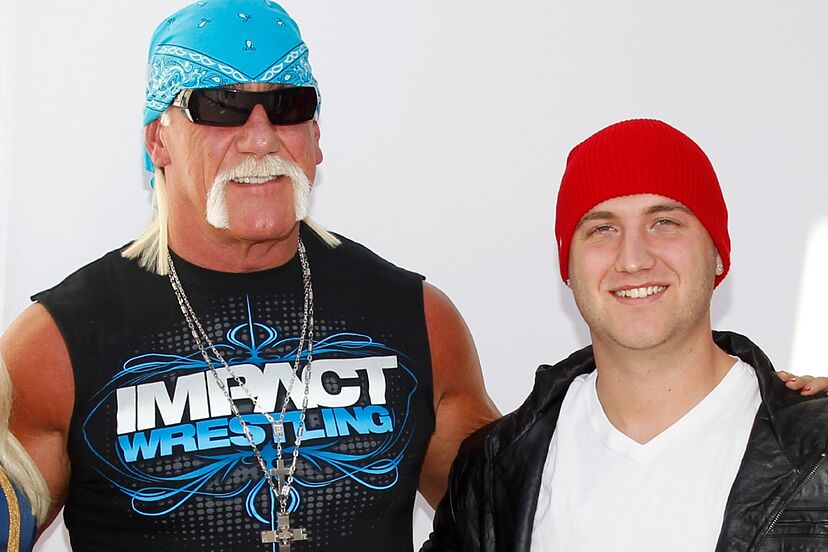 Hulk Hogan's son, Nick, decided to spice up his weekend with a little DUI adventure in Clearwater, Florida! Nothing like a 4 am police rendezvous to kick off your Saturday shenanigans.
According to the gossip gurus at TMZ, our 33-year-old daredevil wasn't too keen on participating in the sobriety test extravaganza. I mean, who needs sobriety when you're partying at 4 am, right? But alas, the law had other plans for Nick.
In a move that surprised absolutely no one, Nick found himself in the loving embrace of the police and ended up striking a pose for the most glamorous mugshot of the year. Move over, Vogue models – Nick's in town!
Now, if you think this is Nick's first rodeo with the law, think again. Our fearless driver had a similar escapade back in 2007 when he earned himself an eight-month vacation in the slammer. Why, you ask? Well, he orchestrated a spectacular car crash in Clearwater that left his unfortunate friend with a brand new brain injury. Talk about making memories!
As of the latest gossip update, neither Nick nor Hulk have graced us with their pearls of wisdom on this latest escapade. Maybe they're busy perfecting their "no comment" poker faces, or perhaps they're just too caught up in the excitement of it all. We can only hope that everyone emerged from this wild ride unscathed. Stay tuned for more thrilling chapters in the Hogan family saga – you never know what they'll do next!