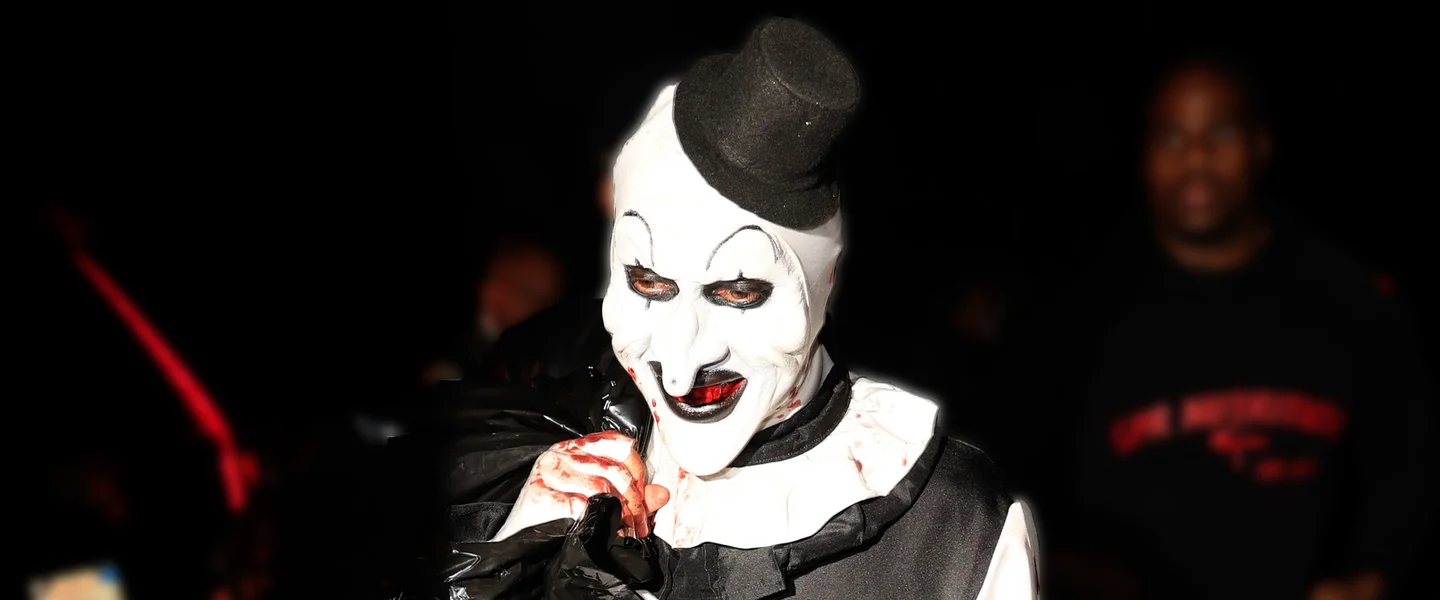 Guess who's decided to give Pennywise a run for his red balloons this Halloween? It's none other than our favorite hip-hop horror enthusiast, Tyga!
Tyga strutted his spooky stuff at Darren Dzienciol's Pop Icons Halloween Party over the weekend, and guess who he dressed up as? None other than Art the Clown, straight out of the Terrifier franchise. And let's just say, he really brought his "A-game" to the costume contest!
Tyga, the 33-year-old rap sensation, transformed himself into this iconic horror character with some serious dedication. He slipped into a stylish black-and-white jumpsuit, topped it off with a teeny-tiny, totally on-point clown hat, and, of course, concealed his identity behind the eerie clown mask. But it doesn't end there; he took things up a notch by splattering some faux blood all over himself and wielding a saw that screamed, "I'm not here to make balloon animals!"
Now, for those who might've missed out on Art the Clown's claim to fame, he's the brainchild of Damien Leone, the genius behind the Terrifier franchise. This diabolical serial killer haunts the fictional town of Miles County, New York, and he's got a knack for turning your typical birthday clown nightmare into something you'll be losing sleep over. With the original Terrifier dropping in 2016 and its spine-chilling sequel in 2022, you can bet your last candy corn that Terrifier 3 is lurking around the corner, set to drop in 2024.
This horror tale doesn't just unfold on the big screen. Art the Clown has also made his menacing mark in comic books and short films. So, if you thought you could escape his sinister grip by turning off your TV, think again!
Tyga didn't just take inspiration from the Terrifier franchise; he became the Terrifier franchise! He nailed the look, and we, my friends, are officially terrified. Move over, Michael Myers – there's a new clown in town, and he's here to paint the town red, literally!