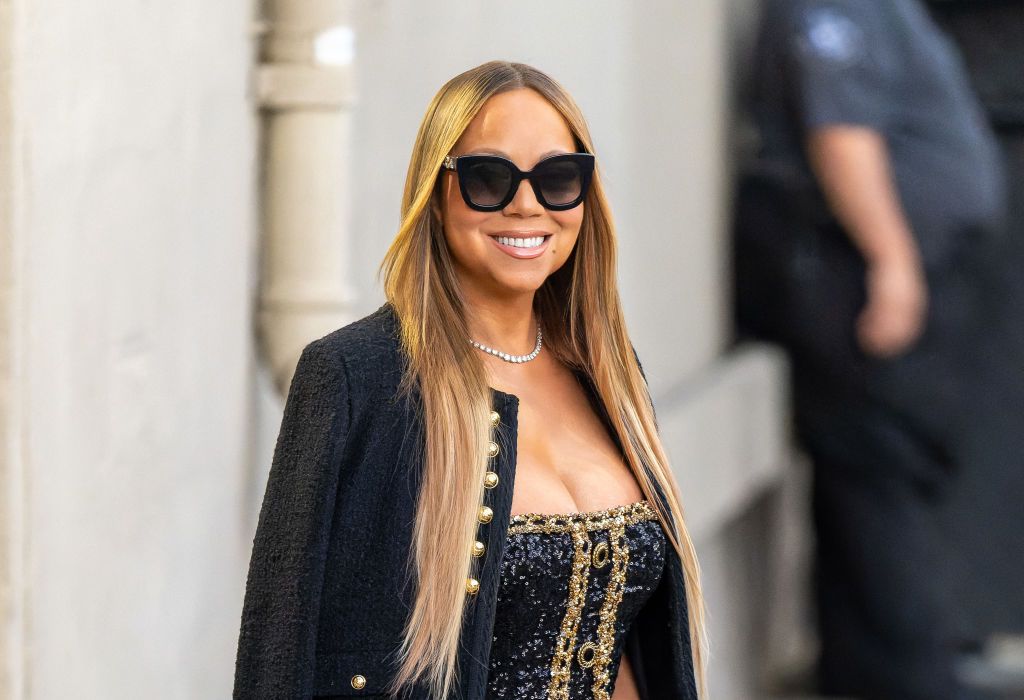 Mariah Carey, the reigning queen of Christmas, has officially declared that it's time to kick off the 2023 holiday season. But that's not all; she's also gearing up for a yuletide extravaganza with her 'Merry Christmas One and All' North American tour, set to launch on November 15.
Before Mariah takes her festive show on the road, hitting cities like Pittsburgh, Boston, Baltimore, Los Angeles, Toronto, and more, she's been on a whirlwind promo adventure. You see, she's not just spreading holiday cheer; she's also gracing us with her presence in various holiday-themed campaigns, like Victoria's Secret and Children's Place. I mean, who better to bring the holiday spirit than Mariah, right?
She's been hitting the morning shows like 'Good Morning America' and late-night talk shows like 'Jimmy Kimmel.' But it doesn't stop there. Our girl Mariah even found time to chat with our buddies over at 'Entertainment Tonight,' and boy, did she drop some gems.
"So, I've been working on some new music," Mariah revealed to ET correspondent Denny Directo. "I have about 10 songs completed so far, and it's been a jolly good time." Who wouldn't want to hear some fresh Mariah tunes under their tree?
But there's more! Directo couldn't resist asking about the juicy rumors that Mariah might join Usher during his highly anticipated 2024 Super Bowl halftime show. Mariah's response? "He hasn't reached out yet, but hey, it's not about conquering anything, especially with Usher. He conquers all of that stuff in his sleep." Well, Mariah, that's one way to let us down gently, but we can always dream of that superstar duet, right?
So, while you may not catch Mariah belting out high notes alongside Usher at Super Bowl LVIII in Las Vegas on February 11, there's still hope. You can grab your tickets to her Christmas extravaganza and get ready to be dazzled by the one and only Mariah Carey. After all, who needs Super Bowl when you've got Mariah spreading holiday magic? Get those tickets and be prepared to jingle all the way! 🎅🎶🎄