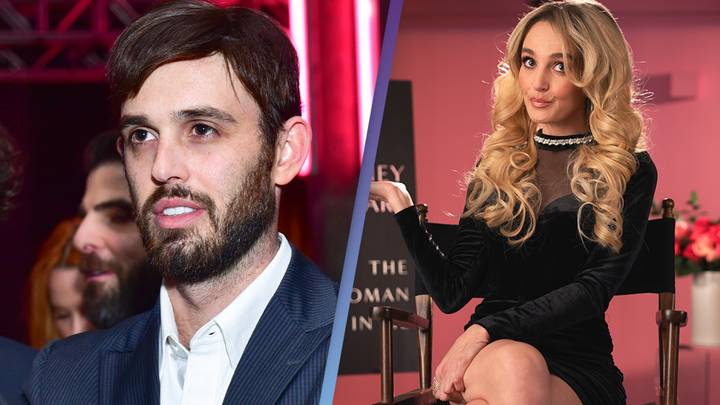 Saturday Night Live took another hilarious jab at Britney Spears over the weekend, and it seems like the Princess of Pop's manager, Cade Hudson, is about as thrilled as a cat in a room full of rocking chairs.
In the latest SNL parody, we were treated to Chloe Fineman's impersonation of Britney, who was chattering away about "The Woman In Me." This was followed by a motley crew of cast members auditioning for the coveted role of reading Britney's memoir audiobook, which, by the way, was voiced by Michelle Williams. Yeah, the "Dawson's Creek" star. Britney's memoir has more twists and turns than a rollercoaster designed by a hyperactive squirrel on a caffeine binge.
But back to Cade Hudson, who decided to grace social media with his presence. In a fit of managerly rage, he unleashed a tirade, saying, "Wow. The writers of @SNL are getting worse and worse. No wonder you all reached out to me to get Britney on the show… snl is on life support. You all are pathetic, and this Chloe [Fineman] isn't funny. Did you find her on Craigslist or something?" Ouch! Looks like Cade isn't planning to invite Lorne Michaels over for a cup of tea anytime soon.
As for Chloe Fineman, she's no stranger to impersonating Britney. She's been all over it, like Britney on a dance floor, shaking it like she's got no cares in the world. In 2021, Chloe played Britney in a cold open, grilling shamed public figures on a talk show. And in 2022, she donned the Britney persona once again, this time to celebrate her pregnancy. Britney sure gets around, at least on SNL!
So, there you have it-SNL's Britney parodies keep coming, Cade Hudson keeps fuming, and Chloe Fineman keeps channeling her inner Britney. just like Britney's life in the tabloids – it's a wild ride!