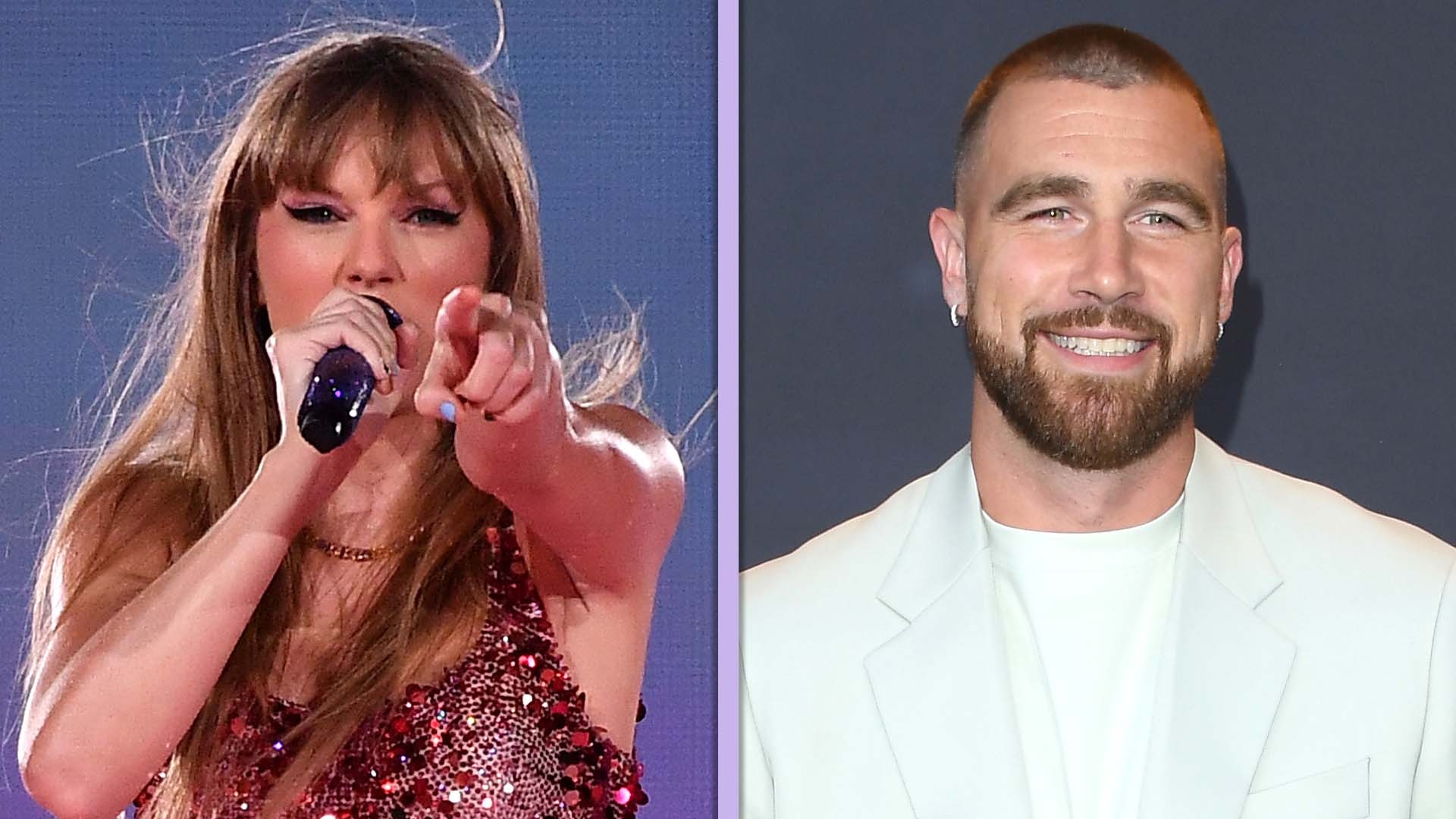 Taylor Swift and Travis Kelce have taken their romance global, and it's not just the weather that's heating up! Picture this: two lovebirds spotted hand-in-hand in Buenos Aires, Argentina. Not just any stroll, mind you, but a post-rainfall, cozy dinner date that turned heads quicker than Taylor's next hit single.
In a video that circulated faster than gossip at a family reunion, these two were snuggled up at Elena, the hot spot in the Four Seasons Hotel. Finishing up their meal, they sauntered out, sending the whole joint into a cheer fest. I mean, who wouldn't cheer? It's not every day you see a pop star and a football pro doing a victory lap out of a restaurant, hand-in-hand.
Taylor, sporting a black long-sleeve top and a plaid skirt, kept it casual yet stylish – not forgetting that signature red lip. Meanwhile, Kelce rocked an outfit that probably made the waiters do a double-take. Let's just say, eye-popping silky matching set might be an understatement.
Scott, Taylor's dad, made a cameo appearance, adding a touch of family fun to the whole escapade. As for whether he joined the dinner party or was just casually strolling by, well, that's the mystery to keep us up at night.
Kelce, flying into Buenos Aires after a whirlwind charity gala, might have missed a rainy concert, but he sure didn't miss out on the spotlight. Swift, being the love-struck superstar she is, serenaded the crowd with not-so-subtle hints about her feelings. I mean, she basically screamed "I'm falling in love" through the lyrics. And no, it wasn't just the rain causing a storm that night.
Swift had to postpone a show, citing weather that could make Mary Poppins think twice about flying around. But hey, silver lining alert – she gets to stay longer in Argentina! Meanwhile, Kelce might have kept a lid on his bye-week plans, but word on the street is the man was there for his lady, even if it meant a quick round trip from South America to good ol' Kansas City.
Love's in the air, and so are rain clouds. But when you're Taylor Swift and Travis Kelce, even the weather takes a rain check for your romance!
When your worlds collide. Travis Kelce and Taylor Swift in the building on our last night in Buenos Aires. 🤯 pic.twitter.com/BhhmSpdoAo

— Tory Barron (@Tory_Barron) November 11, 2023