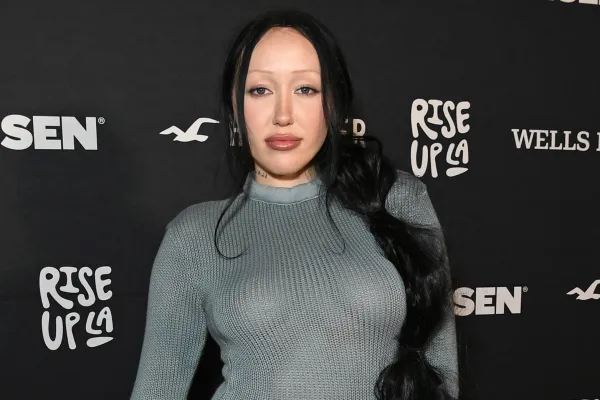 Noah Cyrus didn't show up in a fancy dress at the GLSEN shindig, but she sure brought her inner Rapunzel to the party! Yep, you heard that right – the 23-year-old pop sensation graced the red carpet with a mane of hair so long it could rival Rapunzel's tower-tumbling locks.
Noah, her fiancé Pinkus, and her buddy Orville Peck rolled up to GLSEN's magical night of music, entertainment, and storytelling last Saturday, and the main attraction was Noah's hair. Seriously, it practically brushed the floor! At this rate, she could audition for the role of "The Floor is Lava" champion.
The event wasn't just about hair escapades, though. It was all about supporting GLSEN's fantastic work, which advocates for over 2 million LGBTQ+ youth across the nation. We're talking rainbow-powered superheroes, people!
While Noah was rockin' it on stage, Annette Bening took home the Advocate Award. She's probably the kind of advocate who could persuade even a couch potato to run a marathon in stilettos. And as if that wasn't cool enough, Orville Peck snagged the Champion Award. Perhaps it's for his incredible ability to wear fringed masks and cowboy hats simultaneously? 🤠
All in all, the event was a head-spinning adventure that left us questioning our haircare routines and seriously considering a career change to become a GLSEN advocate. Because if Noah Cyrus can channel Rapunzel and Annette Bening can be an advocate extraordinaire, who knows what crazy feats we could achieve?