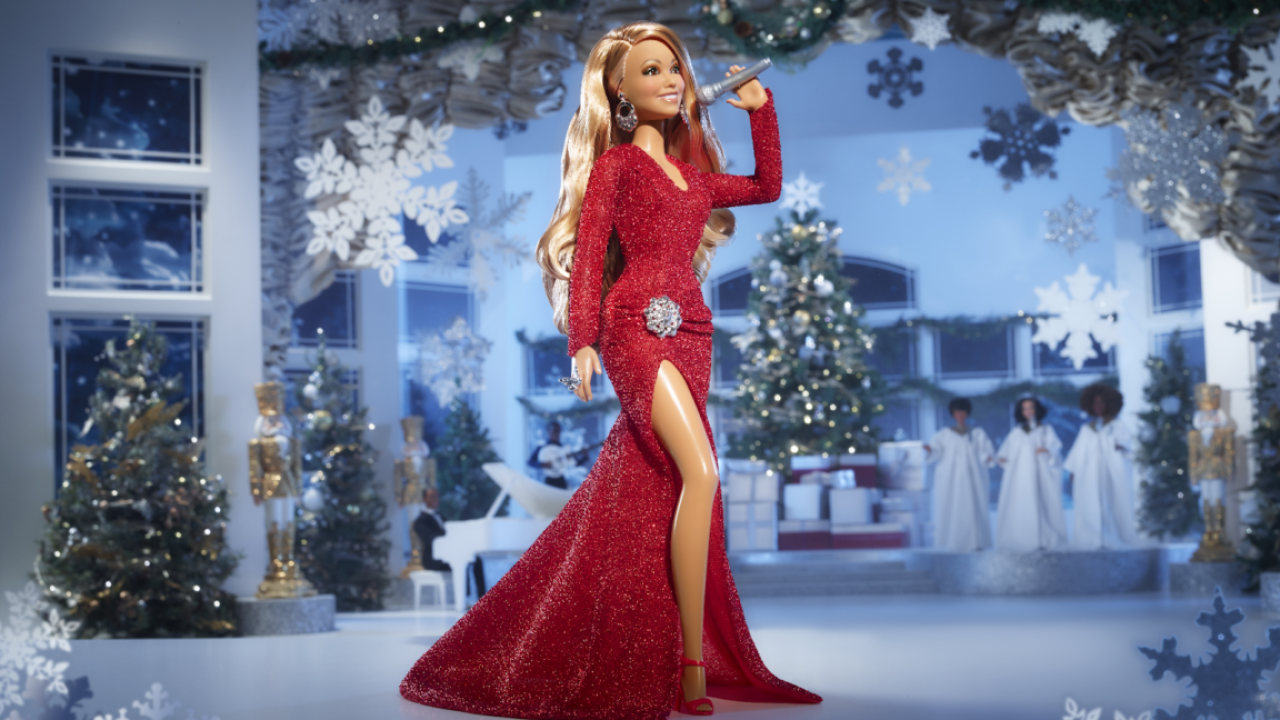 Hold on to your jingle bells! 'Tis the season, and you know what that means – it's not just time for decking the halls; it's officially Mariah Carey season! Move over, mistletoe, because Mimi is in the house, and she's not just topping the charts; she's now gracing your holiday wish list in the most iconic way possible.
Get ready to unwrap the fabulous news: Mariah Carey has achieved the ultimate holiday accolade – her very own official festive Barbie doll! Barbie is getting a dose of diva, and we're here for it.
As Mariah's classic anthem 'All I Want For Christmas Is You' skyrockets through the charts like Santa on turbo mode, our beloved Queen of Christmas is taking center stage with her miniature doppelgänger. Move over, Ken; it's time for Mariah to shine!
In an exclusive statement fit for a Christmas queen, Carey spilled the gingerbread tea on this monumental honor, saying, "It's a once-in-a-lifetime dream to have my own Barbie. If I could time-travel and whisper in my little girl self's ear that, someday, there would be a Barbie rocking my likeness, she would probably do a Christmas tree somersault. Here's to hoping collectors and fans worldwide enjoy the holiday season and find a special spot for the Mariah Barbie in their festive lineup."
So, what are you waiting for? Sleigh your way to the Mattel store and snag your very own piece of Mariah magic! Don't be fashionably late to this festive fiesta – these Mariah Carey Barbie dolls are flying off the shelves faster than Santa's sleigh on Christmas Eve. Get 'em while they're hot, and let the holiday hilarity ensue! 🎅🎄✨