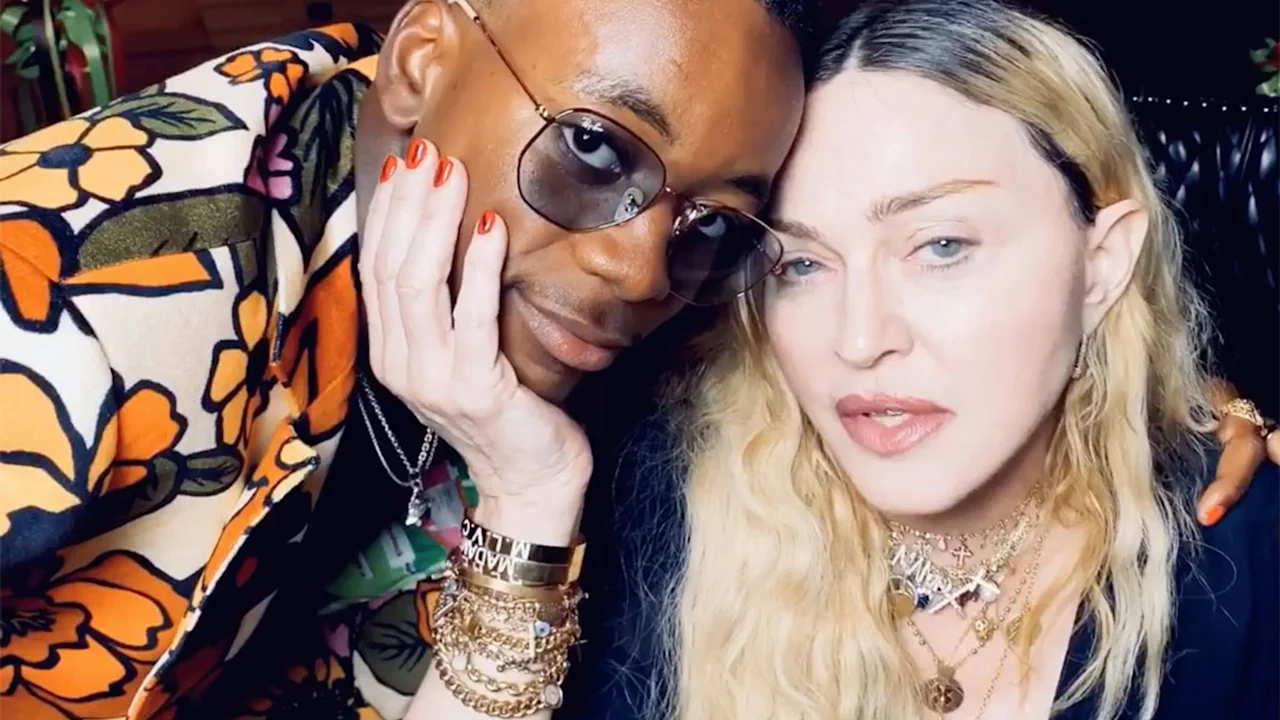 Madonna strutted out of the Paris Ritz on Tuesday, and if her resilience were a superpower, she'd be a Marvel character by now. Her sidekick for the day? None other than her son, David Banda, who was basically her wingman in this epic saga.
In a plot twist that even M. Night Shyamalan would envy, the pop sensation spilled the beans during her gig at the Accor Arena in Paris. Turns out, she had a close encounter with some bacteria so exclusive, even the bacteria community doesn't know about it. With a dramatic flair, Madonna shared, "I was infected with some bacteria that nobody knows about. And there is a 40% mortality rate." Move over, medical mysteries; we've got Madonna here breaking the charts and statistical norms simultaneously.
But fear not, mere mortals! Our fearless queen not only survived but is conquering Europe on her Celebration World Tour. London was just a warm-up; now she's hitting Paris like a whirlwind of glitter and determination.
As Madonna gallivanted through the streets of Paris, it was clear that her family, especially her son David, was the real MVP. Forget Avengers, we've got Team Madonna saving the day. David Banda stood by her side like the ultimate support system, proving that family is not just crucial; it's the secret sauce in the Material Girl's recipe for world domination.
Battling health issues like a boss, Madonna faced the autumn chill with a fashion sense that could rival any runway. Picture this: a boxy black hoodie, matching trousers, and an attitude that says, "Bacteria, who?" Her makeup was bolder than ever, featuring a slick of blood-red lipstick that screamed, "I may have faced mortality, but my glam game is immortal." Polished leather shoes completed the look because when you're Madonna, even your shoes shine brighter than our futures.
So, as Madonna continues her tour, it's not just a celebration of her music; it's a giant middle finger to adversity. Move over, bacteria; Madonna is the real infectious phenomenon here, and she's spreading resilience, fabulousness, and a whole lot of laughter. After all, who needs a mortal coil when you can have a Material whirlwind?