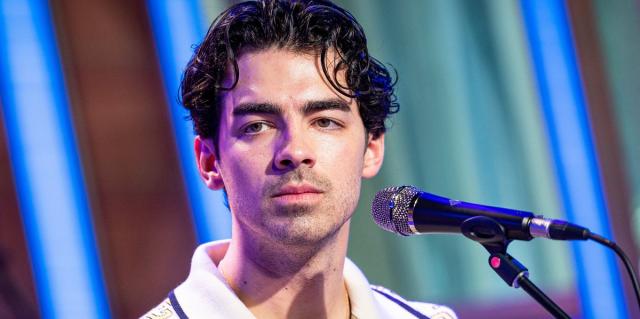 Joe Jonas recently found himself in a delightful CVS caper, and the 34-year-old Jonas Brothers crooner couldn't resist sharing his bewildering escapade on TikTok.
"I just strolled into CVS, minding my own business, when the security guy suddenly exclaims, 'Oh! Joe Jonas?'" Joe hilariously began his tale.
"Being the friendly guy that I am, I go, 'Hey man, what's the haps?' and even extend a hand for a friendly shake," Joe continued. But the plot thickens when the security guard drops the bombshell, "Man, you look crazy in person!"
Joe's face is an emoji in itself as he delivers the punchline, complete with a baffled expression. "Is that a compliment?" he questioned, leaving us all scratching our heads.
In the comments section, Joe's devoted fans rushed to reassure him, attempting to decode the mysterious words of the CVS sentinel.
"Maybe he just meant to say, 'It's crazy to see you in person,'" one supportive fan generously suggested, trying to salvage the situation.
Another fan chimed in with some sympathy, speculating, "It's probably crazy seeing someone so famous in real life he was just shocked."
Joe Jonas's wild CVS caper, where even security guards are left in awe of his larger-than-life presence!