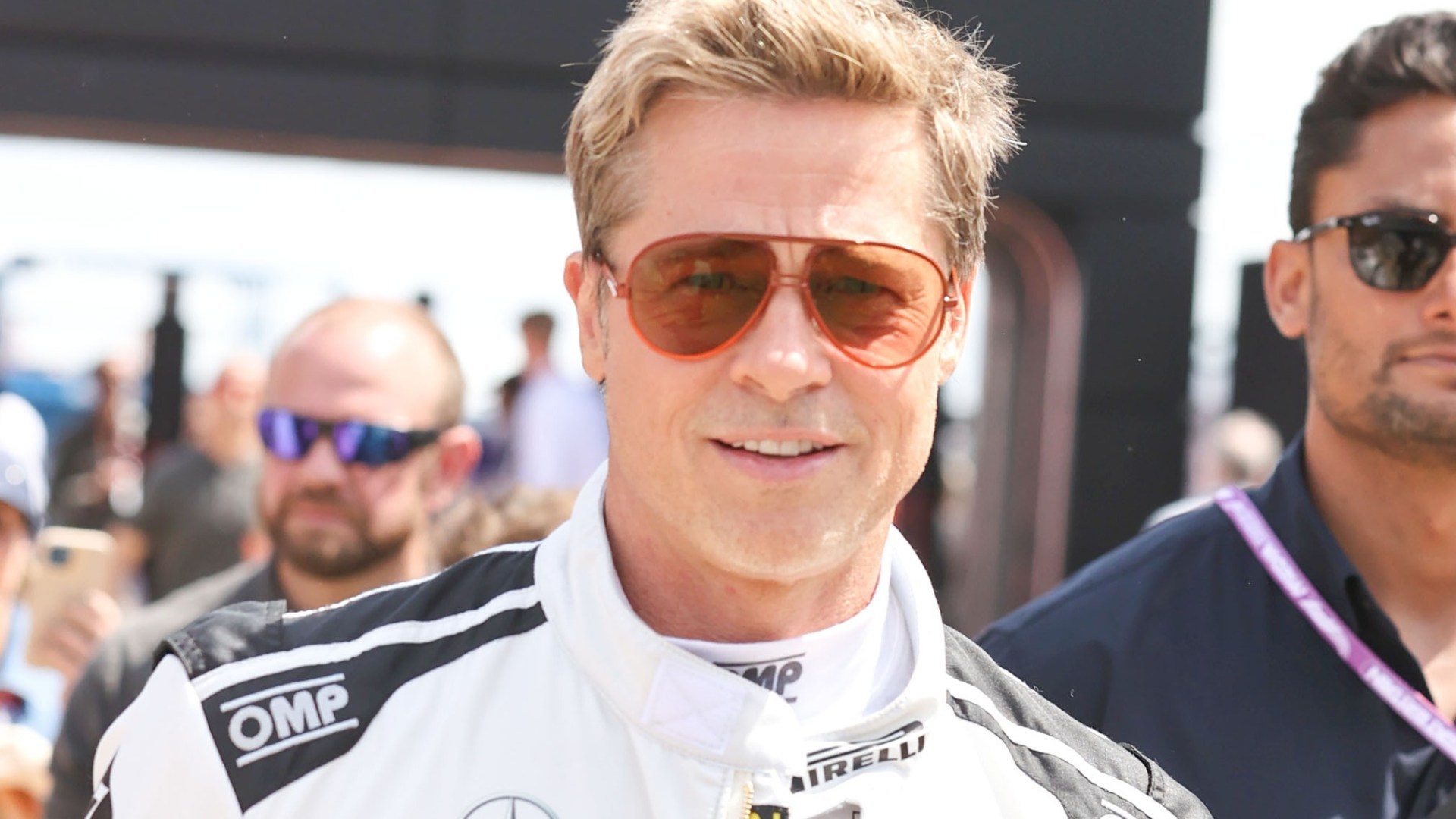 Guess what? We've got the scoop on Brad Pitt's latest blockbuster, and it's not just your typical run-of-the-mill Hollywood update—it's a Formula 1 extravaganza! Buckle up, because the 59-year-old heartthrob is hitting the gas pedal and making a pit stop in the world of high-speed drama.
Now that the SAG-AFTRA strike has waved the checkered flag, Brad, the 59-year-old speed demon and Oscar-winning actor, is back in action for his upcoming film, the adrenaline-pumping masterpiece titled "Apex." And no, it's not a movie about Brad perfecting his apex predator skills in the jungle; it's all about Formula 1 racing. Move over, Vin Diesel—there's a new speedster in town.
Our insider, aka producer extraordinaire Jerry Bruckheimer, spilled the beans while rubbing elbows at the Formula 1 Grand Prix in Las Vegas. Hold onto your helmet, because Jerry spilled the oil—Brad Pitt is doing all his own driving in the movie! That's right, forget CGI stunt doubles; Brad is taking the wheel, and we're not just talking about a metaphorical Hollywood power move.
"Filmed yesterday, and it's coming out next year," Jerry spilled the deets to Entertainment Tonight. "It'll be very exciting, we have Brad Pitt racing, we did some background filming and we'll be back here next year." Oh, did we mention that it's not just a casual joyride? Brad starts burning rubber in mid-December. Start your engines, people!
Jerry, our cinematic confidante, revealed that Brad's on-set driving skills have professional Formula 1 drivers scratching their heads—or should we say helmets? "He does it all himself," Jerry spilled with a wink. "He's an amazing athlete, the drivers are amazed at how good he is." Move aside, Lewis Hamilton; there's a new contender for the Fast and the Furious franchise.
Now, we know you're dying for plot details, but Jerry's playing coy. However, he did drop a tantalizing hint: "It's all about the drama and the characters." So, forget about the speedometer and buckle up for a rollercoaster of emotions. Jerry spilled the fuel—this movie is a character study, exploring the lives of F1 drivers and the tire-screeching drama that unfolds behind the scenes.
Mark your calendars, because "Apex" is set to hit the screens in the summer of 2025. It's not just a movie; it's a cinematic joyride with Brad Pitt at the wheel.