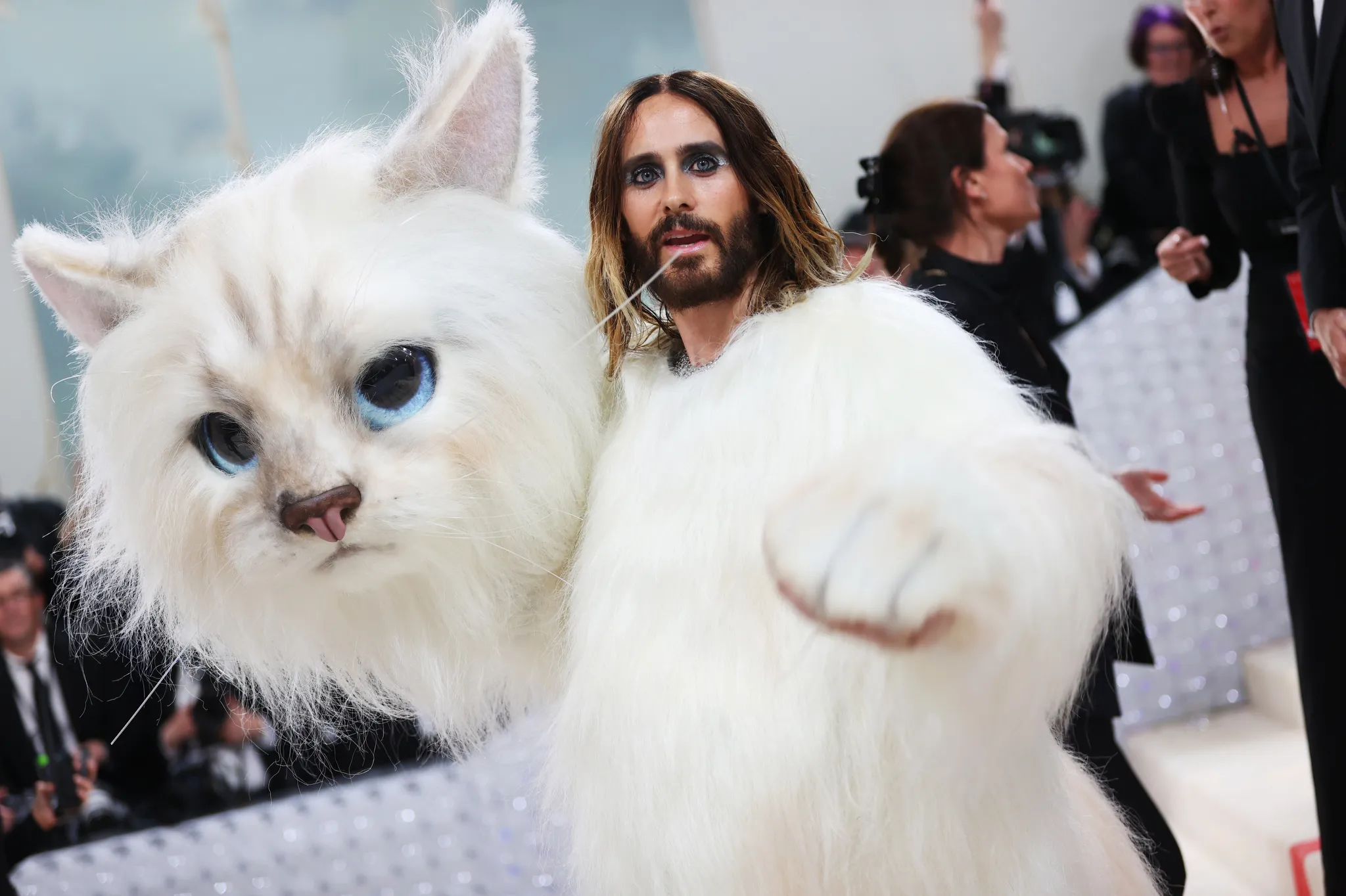 Get ready to clutch your pearls because Jared Leto, the fashion maestro extraordinaire, might be bidding adieu to the Met Gala shenanigans. Brace yourselves, fashionistas!
The Met Gala, the holy grail of fashion fiestas, witnesses A-List celebrities strutting their stuff in outfits that redefine the boundaries of haute couture. Jared, our annual Gucci-clad deity, took the gala theme "Karl Lagerfeld: A Line Of Beauty" to heart and donned a feline ensemble, paying homage to Lagerfeld's legendary cat, Choupette.
But hold your sequined gowns! Why, you ask? Well, Jared spilled the catnip on The Morning Mash Up at SiriusXM Hits 1, revealing that after his purr-fect cat impersonation, he's pondering a Met Gala hiatus. "I almost feel like I don't wanna mess it up at this point, so maybe I should [go out on top]," he mused, leaving us in suspense. Should we start a petition for him to reconsider?
In a revelation that shook the fashion cosmos, Jared confessed, "Maybe I should just let somebody else have the invite. But it's always fun to be invited. It's always an honor to be invited. It is a benefit at the end of the day. It's great to just go out there and kind of like do something ridiculous." Ridiculous, you say? We wouldn't have it any other way, Jared.
Channeling his inner fashion philosopher, Jared shared, "I try to just have, as you can see, I try to have fun with it. And for me, it is really like a little creative performance or something, you know, I try to take advantage of the opportunity and make it fun and adventurous and take a little risk." Risk, creativity, and a dash of cat-inspired madness – the holy trinity of Met Gala excellence!
Jared's band, 30 Seconds to Mars, is set to embark on a European tour in May 2024. However, amidst the tour madness, there's a glimmer of hope for Gala enthusiasts. A tiny gap in dates could potentially pave the way for Jared's glorious return to the Met Gala stage.
So, will Jared hang up his Met Gala crown, or will he grace us with another avant-garde masterpiece? Only time will tell, darling. Until then, let's keep our fingers crossed for a fashion miracle!