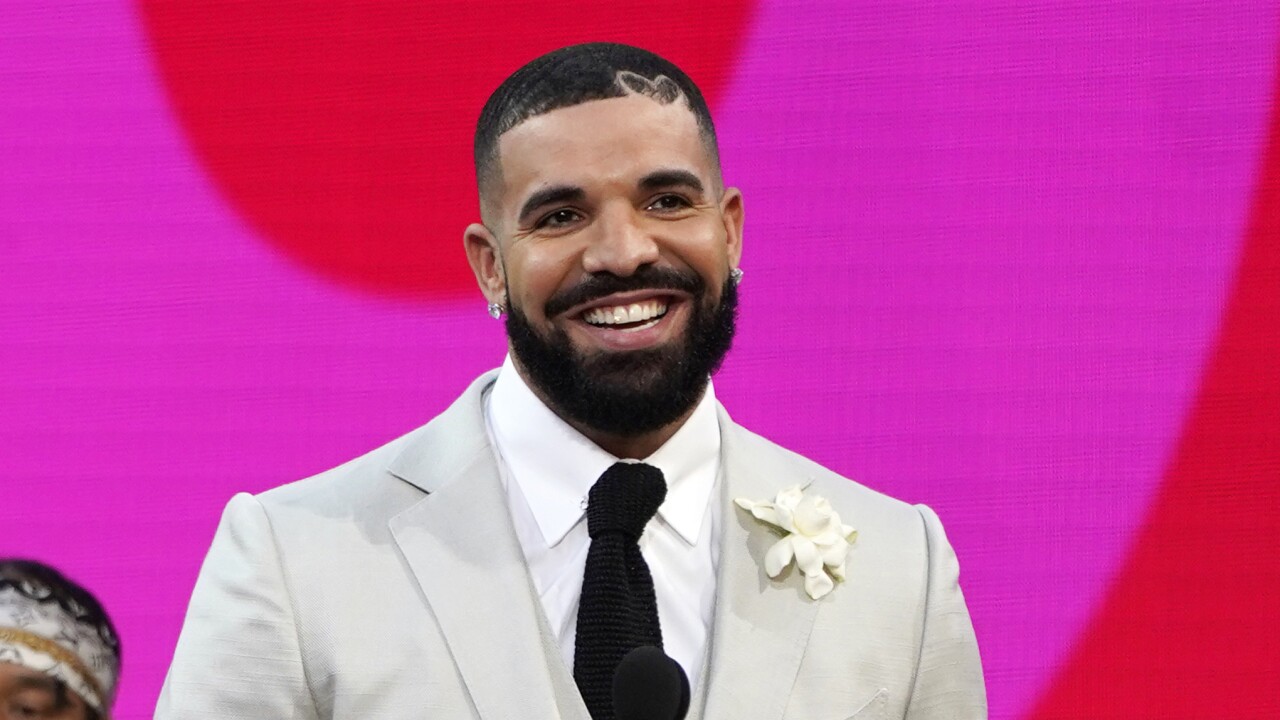 Drake's got more tour dates than you can shake a maraca at! Get ready for the "It's All A Blur Tour," where he'll be taking his rhymes and rhythms on the road, and he's not traveling alone! J. Cole is hitching a ride on this musical rollercoaster of fun.
The madness begins on Thursday, January 18 in the mile-high city of Denver, Colorado. We're talking about a city so high, even the Broncos need oxygen masks. And it won't stop there; this epic tour will keep on truckin' until it wraps up in the sweet home of Alabama, and no, they won't be singing "Sweet Home Alabama" on repeat; they've got better tunes in store.
Now, here's the kicker, or should I say, the "kicker-offer" – tickets go on sale to the general public beginning on Friday, November 17. But don't worry, you won't need to wrestle a grizzly bear for them; they should be available online.
Without further ado, here's the full list of dates and cities for Drake's upcoming tour:
Thu Jan 18 – Denver, CO – Ball Arena: Get ready to rap and roll in the Rockies!
Fri Jan 19 – Denver, CO – Ball Arena: Because one night in Denver just isn't enough for Drake.
Mon Jan 22 – San Antonio, TX – Frost Bank Center: Where everything is bigger, including the beats!
Thu Jan 25 – Oklahoma City, OK – Paycom Center: It's gonna be 'OK' to have a blast.
Mon Jan 29 – New Orleans, LA – Smoothie King Center: Sip on some smooth grooves with your smoothie.
Tue Jan 30 – New Orleans, LA – Smoothie King Center: They're going back for seconds! Must be a delicious tour.
Fri Feb 02 – Tampa, FL – Amalie Arena: Drake's bringing the heat to Tampa Bay.
Wed Feb 07 – Nashville, TN – Bridgestone Arena: Country meets hip-hop, y'all!
Thu Feb 08 – Nashville, TN – Bridgestone Arena: Double the Nashville fun – it's a hootenanny!
Mon Feb 12 – St. Louis, MO – Enterprise Center: Show Me State, show me your dance moves!
Fri Feb 16 – Pittsburgh, PA – PPG Paints Arena: Get ready to paint the town red, or any color you prefer.
Tue Feb 20 – Columbus, OH – Schottenstein Center: Drake's turning Columbus into a hip-hop hotspot.
Wed Feb 21 – Columbus, OH – Schottenstein Center: Because Columbus deserves an encore!
Sat Feb 24 – Cleveland, OH – Rocket Mortgage FieldHouse: Get ready to blast off into hip-hop orbit.
Tue Feb 27 – Buffalo, NY – KeyBank Center: Drake's taking over the Queen City.
Sat Mar 02 – Kansas City, MO – T-Mobile Center: Sing along as Drake and friends go mobile.
Tue Mar 05 – Memphis, TN – FedExForum: It's FedEx-fast fun in Memphis!
Sun Mar 10 – Lexington, KY – Rupp Arena: Time to make 'Rupp' the roof off this joint!
Thu Mar 14 – Belmont Park, NY – UBS Arena: Belmont, the only place you can bet on having a great time!
Mon Mar 18 – State College, PA – Bryce Jordan Center: No, they won't be playing basketball – they're slam dunking beats!
Sat Mar 23 – Sunrise, FL – Amerant Bank Arena: The sun never sets on a Drake concert in Sunrise.
Wed Mar 27 – Birmingham, AL – The Legacy Arena at BJCC: The legacy of Drake's tour continues in Alabama!
Don't forget to check the fine print, folks! Some dates are rescheduled, and some are without the fantastic J. Cole, so plan your hip-hop escapades accordingly. Grab your tickets, put on your dancing shoes, and get ready for the musical ride of a lifetime, coming soon to a city near you!