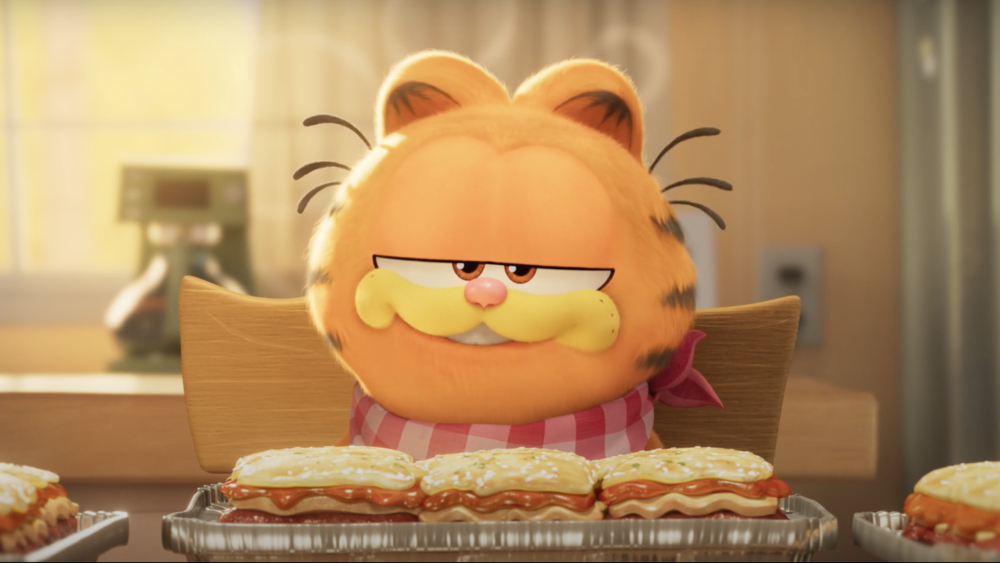 The trailer for The Garfield Movie has dropped, and it's purr-fectly hilarious!
Picture this: Garfield, the iconic lasagna-loving, Monday-hating indoor cat, voiced by none other than Chris Pratt, is about to embark on an outdoor escapade that'll leave you in stitches. Why, you ask? Well, get this – he has an unexpected reunion with his long-lost father, Vic, a scruffy street cat voiced by the one and only Samuel L. Jackson. Yes, you heard that right! It's a feline family affair like no other.
But that's not all! Garfield's loyal canine companion, Odie, gets roped into this uproarious adventure too. From their cozy indoor life to a side-splitting, high-stakes heist with Vic, these three amigos are about to turn the world of pets upside down.
And the star-studded voice cast doesn't stop at Garfield and Vic. We've got Hannah Waddingham, Ving Rhames, Nicholas Hoult, Cecily Strong, Harvey Guillén, Brett Goldstein, and Bowen Yang lending their voices to this comical extravaganza. It's a vocal ensemble that's as epic as Garfield's love for lasagna!
As for the release date, mark your calendars for this summer, because that's when the fur will start to fly. Stay tuned for more hilarious updates, and in the meantime, check out some sneak peek stills in the trailer below. This cat-tastic adventure is bound to be the cat's meow!