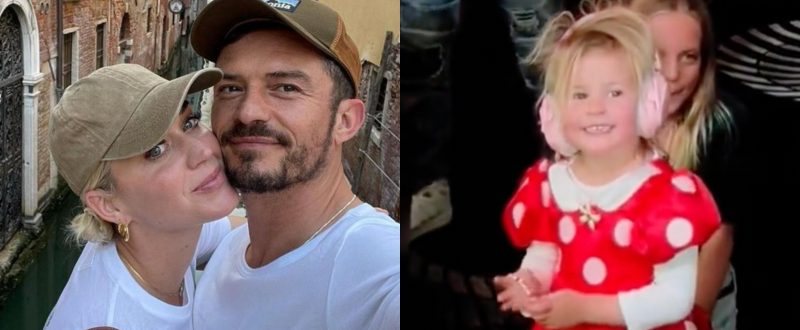 Katy Perry's Las Vegas residency show came to a spectacular close, and she had a VIP guest that stole the spotlight – her adorable 3-year-old daughter, Daisy! You might think, "What's the big deal?" Well, it's not every day you see a toddler front row at a concert, especially one that probably doesn't even know what "Teenage Dream" is about.
With the grace and charm only Katy Perry can muster, she beamed at her little girl and declared, "Daisy, I love you so much!" Yes, you read that right. Her "Teenage Dream" may have turned into a "Toddler Dream" for the night. And who wouldn't want their toddler to be their best friend? After all, they do have the best snacks.
Daisy, dressed in a red and white polka dot dress, looked like she was ready for the most exclusive tea party in town, with her pink headphones adding a dash of sophistication. We can only imagine the jamming sessions these two have at home, with Katy belting out her hits and Daisy nodding along in her own world.
But the cuteness didn't stop there. Katy also thanked her family, who apparently made Vegas their second home during the past two years. She looked in Orlando Bloom's direction, calling him an "incredible support system and an amazing father." We hope he didn't try to shoot an arrow into the audience to impress Daisy!
In a heartfelt moment, Katy revealed that she created the show after Daisy Dove's birth and shared how her daughter brought all the love she'd ever searched for. She even said that Daisy made her whole, healed her, and showed her how to play again. Perhaps that's the secret to parenting – just embrace your inner child and wear a onesie to the PTA meetings.
Little Daisy, probably the youngest person ever to attend a Las Vegas residency show. Talk about starting early!
🥹🥹🥹🥹🥹🥹🥹🥹🥹 pic.twitter.com/n785xTUHNX

— cinthia 🦋 (@cinperrymore) November 5, 2023