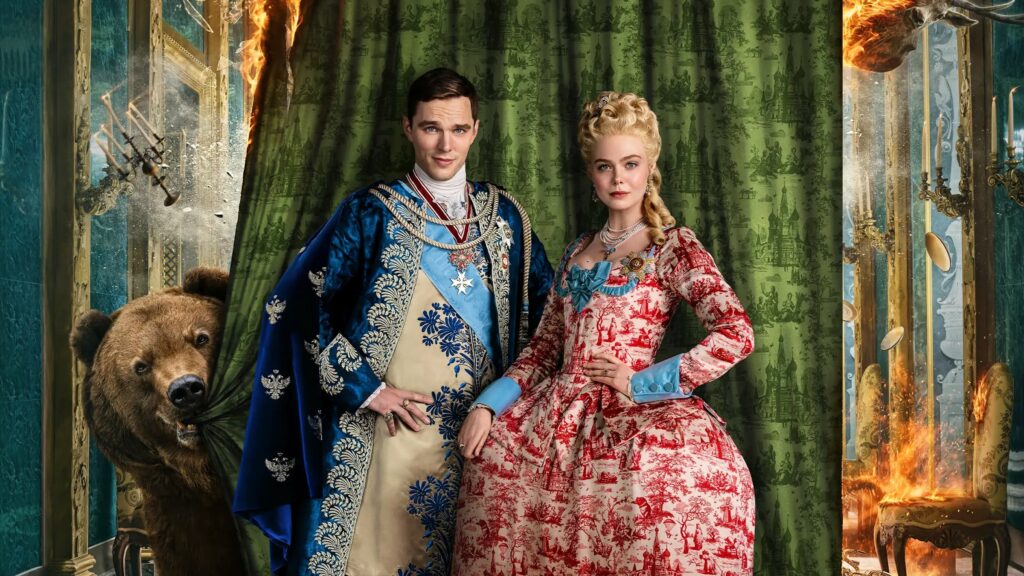 Elle Fanning and Nicholas Hoult, the dynamic duo, are here to spill the tea on the epic saga of their show, The Great, rising from the ashes like a phoenix after the strike!
Remember when they graced our screens as Catherine the Great and her charming husband, Peter? Well, it was all sunshine and rainbows until the strike hit like a wrecking ball and turned the party into a pumpkin.
But lo and behold! The strike is ancient history now, and these two stars are ready to spill the royal tea. Or maybe just a little vodka. 🍸
Elle, the queen of Instagram, decided to bless us with a gallery of The Great memories. It was like a digital treasure hunt, and boy, did she strike gold! She even managed to slap on a caption that was more thoughtful than a philosopher contemplating the meaning of life.
"Scrolling down memory lane… I haven't been able to properly share my thoughts after the news of The Great's cancellation," she wrote. "This show has meant the world to me. The experiences shared. The memories I'll never forget."
And then, she went all deep and philosophical, giving a shoutout to Tony McNamara, the executive genius behind it all. Apparently, playing Catherine turned her into the modern-day equivalent of a philosopher. Who knew?
Now, it's not a true farewell without a dramatic, heartfelt declaration of love for the crew and cast. She declared her undying affection, and you could practically hear the sobs through the screen. Alas, no more corsets to lace up!
But, oh boy, she went full-on fanfiction mode, imagining Catherine "shaking it all night long" and becoming the leader we always knew she could be. Plus, macaroons, vodka shots, and a healthy dose of "HUUF-CKING-ZZAHHHHSSS"! 🥂
And who could forget Nicholas, the supportive co-star, sliding into the comments like the knight in shining armor? "Too many brilliant moments on and off screen. YOU ARE THE GREATEST ❤️," he wrote, sealing the deal with a heart emoji. These two are friendship goals, and we're just here for the ride! 🚀😂