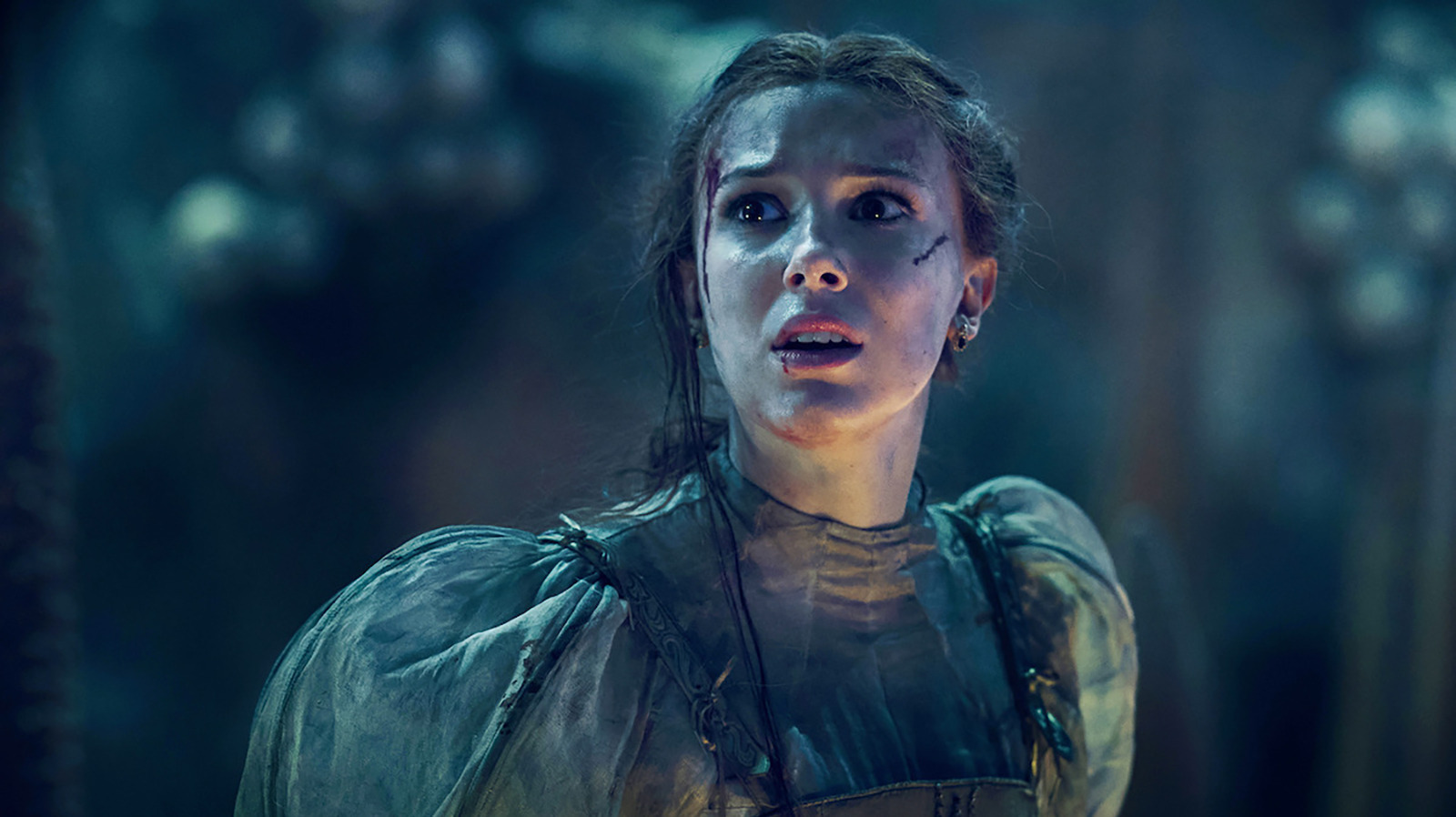 The sneak peek for Millie Bobby Brown's latest flick, "Damsel," has just dropped, and it's a fire-breathing, sword-swinging, dragon-avoiding extravaganza!
Now, let's get the basics down: We've got our beloved Eleven from "Stranger Things," the unstoppable Millie Bobby Brown, starring in this film alongside the formidable Ray Winstone, the charming Nick Robinson, and the fantastic Shohreh Aghdashloo. Oh, and did we mention that Millie isn't just the star; she's also flexing her executive producer muscles. Talk about a multi-talented damsel in distress!
"Damsel," brought to life by the brilliant mind of Dan Mazeau and skillfully guided by director Juan Carlos Fresnadillo, flips the script on the classic fairy tale. In this modern twist, Millie's character, our daring damsel, reluctantly agrees to marry a prince (played by Nick Robinson), only to discover that his family sees her as a fancy pawn in their debt repayment scheme. What's the collateral, you ask? Well, it's not a cute little cottage; it's a terrifying cave complete with a grumpy, fire-breathing dragon. Just your typical prenup agreement, right?
Now, in the trailer, we see Millie giving an Oscar-worthy performance as she tackles the role of our brave damsel-in-distress. She's stuck in that dark and damp cave, fashioning DIY survival tools, screaming her heart out, and even engaging in some epic sword fights. Move over, Frodo, there's a new hero in town!
The director himself spilled the beans on this electrifying adventure. He said, "It's a thrilling ride with a darker twist that'll have you gripping your popcorn like your life depends on it. As a filmmaker, I'm all about keeping things fresh. Traditional tales, you know, they need a little facelift. We're bringing these stories into the modern age, connecting with our audience in more authentic and relatable ways."
So, mark your calendars because "Damsel" is set to hit screens in 2024. It's a tale of dragons, princesses, and surprises that'll make you laugh, cry, and wonder why you never thought of modernizing your own fairy tales. Get ready to cheer on Millie Bobby Brown and her epic quest to break free from that cave of fire-breathing chaos.