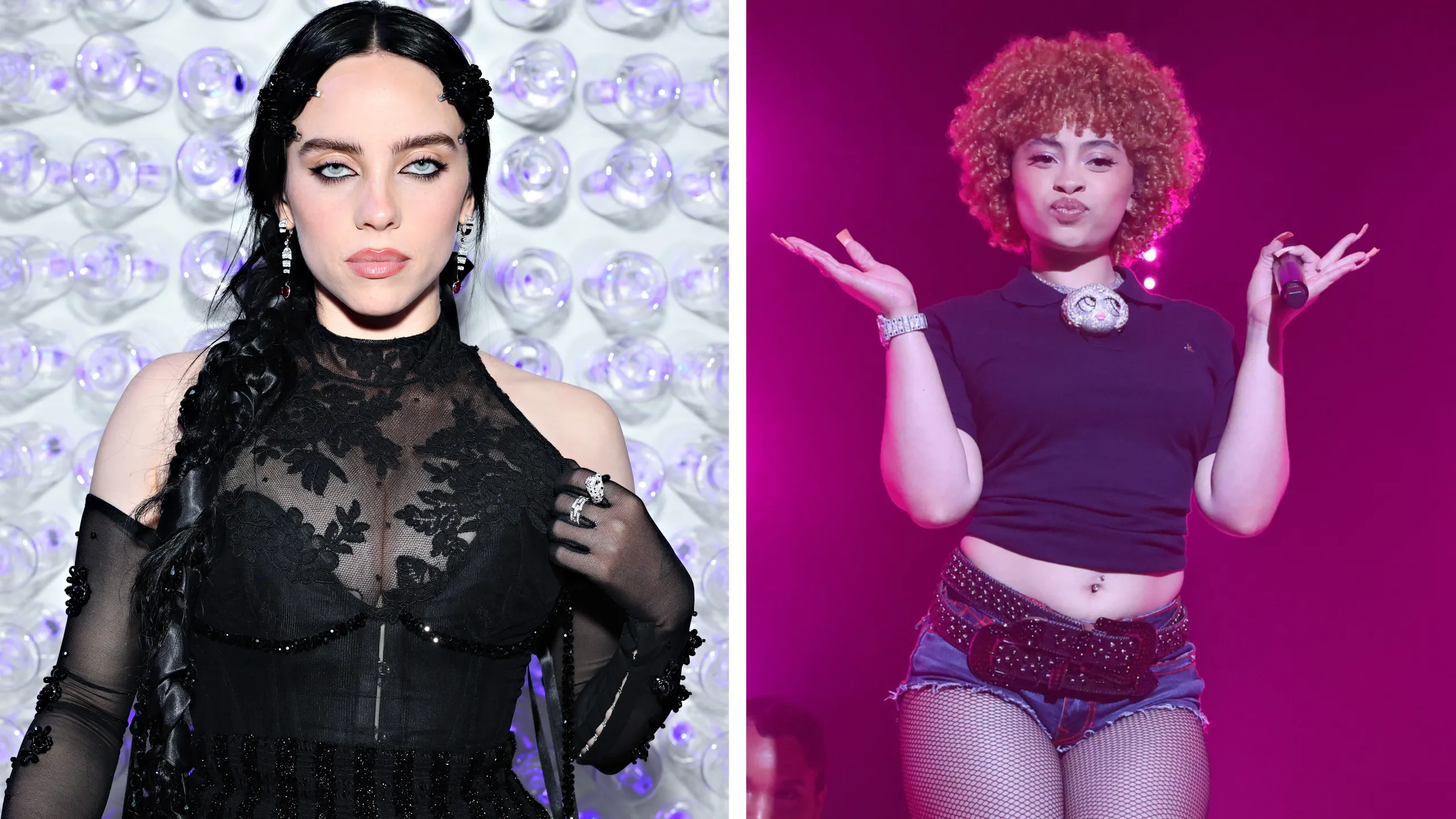 Ice Spice lit up the stage like a firework on a sugar rush at Tyler the Creator's Camp Flog Gnaw Carnival in the city of angels! The crowd went bananas, and by the end of the night, we were all in need of a group therapy session.
In the midst of this chaos, there was one undeniable star-struck fan, and that was none other than our very own Billie Eilish. She cheered on Ice Spice with such wild enthusiasm that even the most enthusiastic cheerleaders would've given her a standing ovation.
Ice Spice, or as she's affectionately known, the "Barbie World" sensation, showed up in a getup that screamed, "I'm here to party!" Picture a short, white pleated skirt, like she just escaped from a cheerleader convention, paired with a crop top that had red and blue striped sleeves. Fishnet stockings and over-the-knee white socks, because who needs practicality when you're setting the stage on fire? And let's not forget the furry white boots, because, well, why not?
Her signature red curls framed her face like a halo made of licorice, adding a dash of charm to her already electrifying performance. It was like she'd been struck by lightning, and in a good way.
And then there's Billie Eilish, who decided to channel her inner cheerleader spirit and go all-in as Ice Spice's personal cheer squad. Pom-poms, backflips, the whole nine yards! Okay, maybe not backflips, but you get the idea.
As for the music, Ice Spice didn't disappoint. She kicked things off with the electrifying "Princess Diana," a song so good it could make even royalty do the moonwalk. And she kept the hits coming with classics like "Butterfly Ku," "Actin a Smoochie," and the one we were all waiting for, "Boys a Liar Pt. 2." The crowd went from wild to wilder with every beat, and we can only hope that someone caught it all on tape because this was a night for the history books.
Ice Spice reposts Billie Eilish's latest Instagram story post of her performing live at Camp Flog Gnaw. pic.twitter.com/S8op6yq0wf

— Ice Spice World (@IceSpiceWorld) November 13, 2023